San Diego Laser Clinic Reaches Out to Southern Californians in an Effort to Promote the Importance of a Healthy Self-Image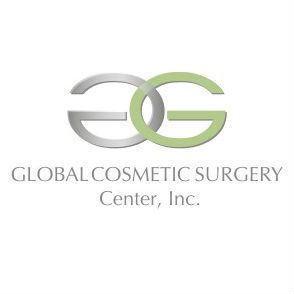 Global Laser Cosmetics of San Diego, CA has announced the launch of their patient-focused website. The clinic recently launched the website created by medical website design leader, ProSites, Inc. The website contains many interactive features including patient testimonials and a photo gallery to help patients make better informed decisions about their aesthetic treatment. The website also utilizes extensive search engine optimization techniques to reach patients and local consumers who are searching for relevant information about
San Diego laser hair removal
and other services.
According to Dr. Farzad Yaghouti of Global Laser Cosmetics, "This new addition to our website will allow us to answer our patients' most commonly asked questions about the wide range of procedures offered at Global Laser Cosmetics. We will be discussing the indications, the benefits and the risks associated with different procedures as well as the latest advances relating to the fields of laser cosmetic and skin care." He added "Through this medium, we will additionally inform our readers of any seminars offered by Global Laser Cosmetics doctors, nurses, or aestheticians for educating the public about skin care as well as any charity events hosted by us on behalf of those in need."
Current and prospective patients now have access to detailed descriptions about procedures, informative videos, before and after photos of cosmetic procedures, and other informative content when they visit the website. Some other services offered by Global Laser Cosmetics include:
Laser Hair Removal
Wrinkle Treatments (Botox, Fillers, Sculptra, Laser Collagen Rejuvenation, Chemical Peels)
Laser Vein Removal
PhotoFacial (IPL)
Microdermabrasion
Facials
In addition, Global Laser Cosmetics is utilizing their website to educate the community on the importance of a healthy self-image. The website includes a specials page with affordable services as well as an appointment request page so patients can schedule their consultation from the convenience of their own home.
"We have included a before and after photo section to our web site where new patients can see the level of improvement achieved over time by other patients undergoing the same type of procedures they may be interested in. The before and after photos allows patients to have a better understanding of the procedure's expected outcome over time," said Dr. Yaghouti.
About Global Laser Cosmetics:
The goal at Global Laser Cosmetics is to educate patients about their options so that they may make better informed decisions regarding the treatments they are about to receive. Since establishing the clinic in 2001, their warm and friendly team of cosmetic professionals has helped to improve the look and self-confidence for over 50,000 patients in Southern California.
For more information about
wrinkle treatment in San Diego
, be sure to visit their website at globallasercosmetics.com.
6950 Friars Road / Suite 110
Email Global Laser Cosmetics