Minneapolis Plastic Surgeon, Dr. Fereydoon Mahjouri, Aims to Educate the Community Through an Interactive, Informative Website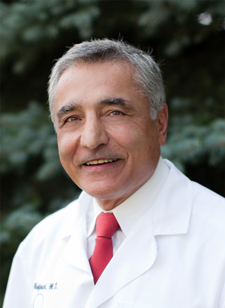 Plastic surgeon, Fereydoon Mahjouri, M.D., F.A.C.S., has announced the launch of a patient-focused website created by
medical website design
leader, ProSites, Inc. Dr. Mahjouri's practice is utilizing the website to educate the community about various cosmetic surgery procedures, including breast augmentation, tummy tucks, and
liposuction in Minneapolis
. The website includes informative resources such as a before and after gallery, frequently asked questions page to address common concerns, and a 3D animation tool showing several of the practice's most popular procedures.
"The before and after photographs posted in our photo gallery are pictures of actual patients who consented to share the results of their surgery(ies)," Dr. Mahjouri says. "Our practice strives to produce superior results and exceed the expectations of the patient."
The website has interactive attributes including educational videos, plastic surgery links, and a Body Analysis feature to help patients make well-informed decisions about cosmetic surgery procedures. Current and prospective patients now have access to information about popular plastic surgeries, helpful medical links, before and after photos of various cosmetic surgery procedures, and other informative content when they visit the website. Some of the services offered by Dr. Mahjouri include:
Breast Augmentation
Breast Implants
Tummy Tucks
Liposuction/LipoSelection
Facial Fillers
The website also utilizes extensive search engine optimization techniques to reach patients and local consumers who are searching for relevant information about tummy tucks or
breast augmentation in Minneapolis
.
"Knowledge is power and in the modern era, the internet has become a significant resource of information," Dr. Mahjouri says. "Our website is designed to educate and inform patients in the most accessible way so that they can achieve realistic results."
About Fereydoon Mahjouri:
Dr. Mahjouri completed his internship and surgical residency at Cook County Hospital and Loyola University in Chicago. He received certification from the American Board of Plastic Surgery and received a Certificate of Advanced Education in Cosmetic Surgery from the American Society for Aesthetic Plastic Surgery.
He has been published in some of the nation's leading medical journals and is an expert contributor in the book, Be Your Best: A Comprehensive Guide to Aesthetic Plastic Surgery. Dr. Mahjouri has more than 25 years of experience in the cosmetic, plastic, and reconstructive surgery industry. For more information on Fereydoon Mahjouri, M.D., F.A.C.S., please visit the website at
www.mahjouricosmeticsurgery.com
.
Email Advanced Cosmetic & Plastic Surgery