Green Bay Cosmetic Dentist, David Brusky Seeks to Educate the Community with an Informative, Interactive Website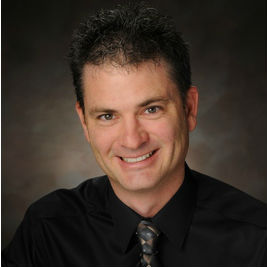 Family and Cosmetic dentist, David Brusky, DDS, has announced the launch of a new, patient-focused website created by
dental website design
leader, ProSites, Inc. Dr. Brusky's practice is utilizing the website to educate the community on the importance of oral health. The website includes a links page with informative dental resources as well as a frequently asked questions page to address common concerns on topics ranging from oral hygiene, cosmetic dental options, and other difficult dental procedures.
"I feel it is important to have a resource such as our website that not only can answer a patient's dental questions day or night, but also that it is specific to the procedures and type of dentistry that The Center of Dental Excellence provides." said Dr. Brusky.
The website possesses interactive attributes including information about common
cosmetic dental procedures in Green Bay
, dental implants, and a NobelSmile Advisor feature to help patients make better informed decisions about their dental health. Current and prospective patients now have access to information about promotions, procedures, helpful dental videos, and other informative content when they visit the website. Some of the services offered by Dr. Brusky include:
Cosmetic Dentistry
Implant Dentistry
Family Dentistry
The website also utilizes extensive search engine optimization techniques to reach patients and local consumers who are searching for relevant information about
implant dentistry in Green Bay
.
According to Dr. Brusky, "Not all dentists or dental practices are created equal. Having a way of researching and differentiating among dental practices for the best fit is extremely beneficial for a patient. Choosing a health care provider is one of the most personal and life-impacting decisions a person can make, and can be made with much more confidence and savvy utilizing the web."
About David Brusky, DDS:
Dr. Brusky grew up in Green Bay and graduated from Marquette University School of Dentistry in 1993. While following in his father's footsteps, Dr. Brusky joined and took over his father's dental practice before moving to the current office in 1999. He is a member of the American Dental Association, Wisconsin Dental Association, and Brown Door Kewaunee Dental Society. For more information on David Brusky, DDS, please visit the website at cosmeticdentistrygreenbaywisconsin.com.
410 Security Blvd. / Green Bay, WI 54313
Email The Center for Dental Excellence