Diversified Financial Planning, Inc. President Named a 2013 Utah Business Forty Under 40 Award Winner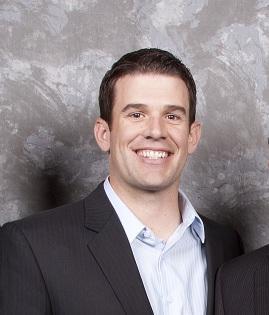 South Jordan, Utah, January 22, 2013 – Utah Business magazine has named Ryan O. Smith, co-founder and President of
Diversified Financial Planning
, Inc. ("DFP"), as a Forty Under 40 winner. This prestigious annual award is given to business leaders under forty-years old that positively impact the business climate of Utah. Ryan Smith will be featured in the February edition of Utah Business magazine and will be honored at a luncheon February 28th at Energy Solutions Arena.
In 2004, Ryan Smith and his business partner Dan Luke decided to leave a large financial firm with nothing but their expertise and a great idea. Many doubted they would ever find success. They used that doubt as motivation. Just a few years later, DFP manages the investments of thousands of clients across the western United States.
Smith admits that managing clients' assets at such a financially uncertain time can be challenging. "The weight of that responsibility is very real." Smith, and his business partner Dan Luke, have surrounded themselves with an experienced team of individuals that share the same vision and they have been able to find success during a time when many have left the financial service industry.
Since its inception in 2004, DFP has received numerous awards and recognition for its success and contribution to the financial services industry. For three straight years, DFP has been awarded the MWCN Utah 100 award. This award honors Utah's 100 fastest growing companies. In 2010 and 2011, DFP was featured in Utah Business magazine as NABCAP Premier Advisor Award winners, which recognizes the top investment firms in Utah based upon the National Association of Board Certified Advisory Practices' criteria.
Even with all the growth and recognition that DFP has experienced, they remain focused on client needs. "We are blessed with very loyal clients who we consider our friends."
Diversified Financial Planning, Inc., and the DFP group of companies provide investment management services to clients throughout the western United States. Ryan Smith is also an endorsed local provider for NY Times Best Selling Author Dave Ramsey.
If you would like an interview or more information, please contact Ryan Smith at
rsmith@diversify.com
or (801) 467-5115 xt. 405.
Securities offered through DFPG Investments, Inc. Member FINRA/SiPC
Email Diversified Financial Planning