Delaware Plastic Surgeon Dr. Marc Scheiner Launches New Breast Surgery Website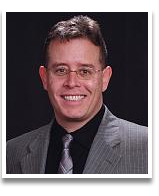 Dr. Marc Scheiner, a premier plastic surgeon serving patients throughout Delaware, is pleased to announce the launch of his new website dedicated exclusively to information on the breast procedures he offers. Dr. Scheiner hopes that this website will help showcase his expertise in the area and attract more patients to his practice.
The website, located at
www.delawarebreast.com
, provides patients with information on a range of procedures, including breast augmentation, breast lift and breast reduction. Current and prospective patients can learn more about these procedures to help them make informed decisions about undergoing surgery. In addition to learning about the risks and benefits of each surgery, website visitors can also view before and after photos of patients who have been treated by Dr. Scheiner. This will help them get a good idea of the kind of results they can expect from treatments such as
Delaware breast augmentation
, breast lift or
breast reduction
.
Finally, patients can also visit the site for information about the practice. In addition to offering information about financing and payment options, the website also includes useful information about Dr. Scheiner's state-of-the-art surgical suite, Upper Bay Surgical Center.
More Information about Dr. Scheiner
Dr. Scheiner is a plastic surgeon in Delaware who provides a range of advanced breast procedures for women who are unhappy with the appearance of their breasts. Dr. Scheiner has more than 25 years of experience in medicine and nearly a decade of experience in plastic surgery. He is proud to provide for patients seeking breast implants surgery, breast reduction or
breast lift in Delaware
. To learn more about Dr. Scheiner, visit his website at
www.delawarebreast.com
, or schedule a consultation by calling 410-620-9722.
Email O'Leigh Cosmetic Center