BCLS Certification has Never Been Easier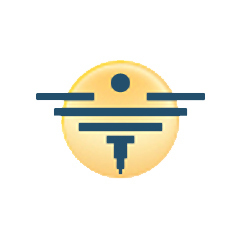 Basic Cardiac Life Support or BCLS certification has become increasingly more common in today's professions. It is now almost a necessity to carry BCLS certification if an individual is responsible for the care of another in the work place or if an individual works in a dangerous environment. BCLS certification is also commonly referred to as Basic Life Support or BLS certification. Both courses teach the same life saving techniques such as CPR. There is no difference between the two courses and employers and schools accept them both interchangeably. Other commonly taken first aid courses are Acute Cardiac Life support (ACLS) certification and Pediatric Advanced Life Support (PALS) certification.
In today's current environment it is difficult to find live training courses for BLS certification. Many of them are at distant locations and are only offered at specific times of the month. BCLS certification can be taken online at
ACLS-PALS-BLS.com
. Their BLS/BCLS course can be completed entirely over the Internet and certification can be achieved in under an hour.
ACLS-PALS-BLS.com
also offers ACLS certification online and PALS certification online. The ACLS certification course is generally completed after the BLS/BCLS certification is obtained. ACLS certification online teaches a series of life saving techniques frequently implemented by medical personnel. ACLS also incorporates the use of monitoring devices to allow diagnosis of specific heart rhythms for treatment.
PALS certification online can also be completed easily over the Internet. PALS certification generally requires memorization of drug dosages based on weight. This is due to the wide range of sizes between infants and adolescents. PALS certification has been simplified so rapid action can be taken in a time of emergency. The online instruction manuals of ACLS-PALS-BLS.com include highlighted key concepts that should always be considered when treating a struggling infant or child.
It is important to search for professional online certification services while finding a BCLS certification course. ACLS-PALS-BLS.com uses an automated online testing and delivery system that is not offered by most competitors in the market. Their automated testing and delivery system allows students to study, take the exam, receive their grade, and obtain their BCLS certification entirely online. When successful exam completion occurs an online BCLS certification card is issued to the student. Also, the student will shortly receive two hard copies of their provider card by mail.
Email http://www.acls-pals-bls.com/