Get Your Home Ready for Spring with New Promotions from Just Do It Builders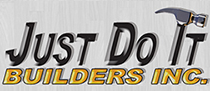 Los Angeles, CA
- Just Do It Builders, a leader in
home remodeling in Los Angele
s is launching new promotions to help homeowners get their homes ready for the spring season. Current internet specials on the Just Do It Builders website are offering great deals on kitchen and bathroom remodels now through February 28th. Even more money saving offers may be on their way, so stay tuned to see other great announcements from Just Do It Builders.
There is no better way to start off the New Year than with a home remodel at a great price. Whether you are looking to do a complete remodel or just want to focus on a kitchen or bath, Just Do It Builders has a current promotion to help you start living in the home of your dreams. With the kitchen remodel promotion, a complete kitchen remodel can be done starting at just $3,990. If you are tired of looking at your old bathroom and have always envisioned more of a spa-like setting or more overall space in your bathroom, the bathroom remodel promotion from Just Do It builders offers a free vanity with any complete bathroom remodel. Have several areas in your home that need a complete overhaul? Take advantage of a current 25% off your first job promotion to get started on your complete home remodel just in time to enjoy for spring. You no longer have to keep making excuses for why you can't fix your house up the way you want and turn it into a place you are proud to call home.
Just Do It Builders has been
remodeling in Los Angeles
for many years and does not just focus on kitchen and bath remodeling, but also offers services such as room additions, windows, roofing, solar, electrical, plumbing, patios, decks, fixtures, and much more. If you want to update the windows in your home, Just Do It Builders has a promotion that allows you to purchase four new energy efficient windows and get a fifth one for free. If you want to really make your home energy efficient, get a free solar evaluation today and get $1500 off a Solar PV System by reserving now. No matter what you want remodeled in your home, Just Do It Builders can get the job done for you right the first time. According to a company spokesperson, "We assign your project to one of our professionally skilled and trained contractors. We never settle for anything less. We aim for great results and perfection. We will only delegate a task to someone specializing in that particular construction sector." It's expertise like this that makes project ideas become homeowners' realities.
About Just Do It Builders
Just Do It Builders
is a top construction company specializing in areas such as
kitchen and bathroom remodeling in Los Angeles
and the surrounding areas. They use eco-friendly principles in every job and employ only the top construction professionals who have years of experience in virtually every area of construction and remodeling, such as roofing, concrete, electrical, patios, room additions, and more. For additional detail please visit,
www.justdoitbuilders.com
.
Email Just Do It Builders