Soliloquy Bridal Couture Selected For StyleMePretty's Little Black Book and WeddingChick's Hand Picked Vendor lists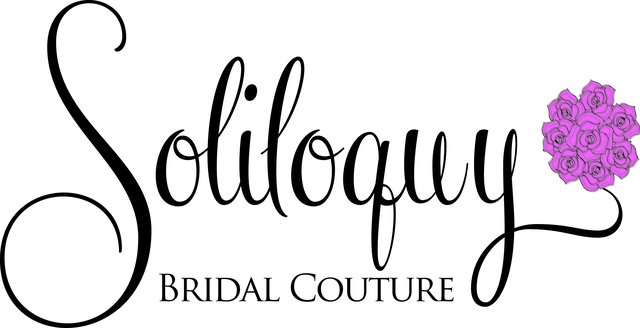 HERNDON, VA -
Soliloquy Bridal Couture
announced today that it has received recognition from two of the leading bridal blogs in the wedding industry–
Style Me Pretty
and
WeddingChicks
. The editors of Style Me Pretty have named Soliloquy Bridal Couture to its "Little Black Book" for 2013, while WeddingChicks has named the company as one of its "Hand Picked Vendors" for 2013. Both appointments are by invitation only, and received only after a rigorous review process. Only a select few vendors in the bridal industry receive either of these distinctions, so it is very rare to receive both appointments.
Miriam Liggett, Soliloquy Bridal Couture's Owner & CEO, said, "It's truly an honor to be listed in Style Me Pretty's Little Black Book and to also be selected as a WeddingChicks Hand-Picked Vendor. Since our launch in November 2011, we have strived for business excellence and a high level of customer satisfaction. We could only dream about earning these recognitions. To receive these honors and be listed with other top vendors in the wedding industry validates that we are on the right track. This recognition from two of the most prestigious and widely followed sources for brides and those involved in the wedding industry is exciting."
About Style Me Pretty's Little Black Book
"Since its inception in 2007, Style Me Pretty's Little Black Book continues to be lauded for providing the industry standard for exceptional quality control. We handpick outstanding companies … who represent the crème de la crème of the wedding industry. Our team peruses top vendor blogs, paying close attention to first-rate work and taking notes accordingly and consulting with our preferred members and other trustworthy industry professionals, as well as our internet savvy, sophisticated readers.
Our process for extending each invitation is rather extensive, and is research-based. Each recommended vendor is carefully evaluated. Our approach is a bit atypical, but so is our book."
Google Analytics
17+ Million page views per month
1.2 Million unique visitors per month
Google Page Rank = 6 for wedding website searches
SMP's RSS traffic sees approximately 1,500,000 monthly views
For more information about Style Me Pretty and its "Little Black Book", please visit their LBB
FAQs
-.
About WeddingChicks
WeddingChicks aims to share everything new, classic, funky, hip and just plain fun for weddings. WeddingChicks "Hand Picked Vendor" is an exclusive by-invitation-only guide of the best wedding vendors. Of course, we want to make sure your days are filled with inspiration and beauty as well. Let us help you find that perfect vendor and of course share with you all of our pretty things over at our WC shop. The Wedding Chicks reach a ton of brides on a daily basis.
Google Analytics
Monthly Page views 3,893,375
Monthly Unique Visitors- 981,976
Alexa Ranking 25,157
Social Networks
Pinterest Followers 2,911,806
Facebook Followers 28,651
Twitter Followers 38,395
About Soliloquy Bridal Couture
Soliloquy Bridal Couture is a luxury bridal boutique located in Historic Downtown Herndon, VA; serving the District of Columbia, Maryland, and Northern Virginia area - DMV area - and beyond.
Soliloquy Bridal Couture specializes in carrying designs of renowned, yet hard to find designers. These include Kevan Hall, Heidi Elnora, Sarah Seven, Johnna Ho, Sareh Nouri, Sarah Jassir, and many others.
Soliloquy also carries the bridal jewelry collection of Enchanted Atelier Couture Accessories, Elena Designs of Silver Spring, Maryland, and iBeautiful Mia Elliott Bridal Couture jewelry.
Whether you seek trendy chic, simple elegance, fun and flirty, or spectacularly breathtaking, you will find a designer whose creative energy connects with your individual expression at Soliloquy Bridal Couture.
www.StyleMePretty.com
www.WeddingChicks.com
www.Soliloquybridal.com
Tony Liggett
Soliloquy Bridal Couture
Email Soliloquy Bridal Couture