Just Like eHarmony®, Franchise Central's ConnectMe® Program Matches People to the Right Franchises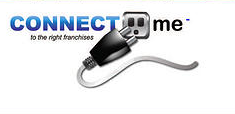 Lincolnshire, IL – January 26, 2013 – Franchise Central, a company specializing in
franchising
, uses their ConnectMe® program to help people find their perfect franchise match.
Although there are thousands of franchises across a broad range of industries, finding the right one isn't necessarily easy. Some people look for get-rich-quick opportunities, while others follow their interests, and still more invest in the services of a
franchise consultant
. The problem with these strategies though, is that they aren't specifically designed to match a client with the most relevant franchise.
Craig Slavin
and his team at Franchise Central take a different approach. Their ConnectMe® does for franchises what eHarmony does for singles; it matches people with franchises based on their personal profile, financial capabilities and geographic preference. This ensures that the available options they explore have the best potential for their success. This is encouraging news for those who aren't sure where to start when it comes to transitioning into self-employment. Instead of simple trial and error or subjective advice from consultants, Slavin says, "There is a better way to find the right franchise."
With many successful franchise matches already under his belt, Craig Slavin recommends visiting the ConnectMe website at
www.franchisecentral-connectme.com
to fill out the free ConnectMe® survey. Participants will then receive instructions on how to log onto the Franchise Central social network to view their profile and get connected to companies their profile aligns with the high performing franchise operators of that brand. Instead of being inundated with hundreds of possibilities they are directed only those companies that present the best "fit." This gives people seeking self-employment an unprecedented head start towards success.
About Franchise Central
Franchise Central (
www.franchisecentralusa.com
) is a holding company for ConnectMe, Franchise Navigator, (
www.franchisenavigator.com
) that powers the ConnectMe process, Business Navigator, Franchise Architects, (
www.franchisearchitects.com
) a 33 year-old consulting firm for franchise companies and the social network (
www.sn.franchisecentral.com
). Franchise Central and ConnectMe has shown that franchising is still a great option for people who aren't interested in starting their own business from scratch and how to find the right franchise for them. By being a resource for everything regarding franchising, Franchise Central as become an invaluable asset for entrepreneurs and business owners everywhere.