San Luis Obispo Dentist Reaches Out to Local Residents in an Effort to Promote the Benefits of Good Oral Healthcare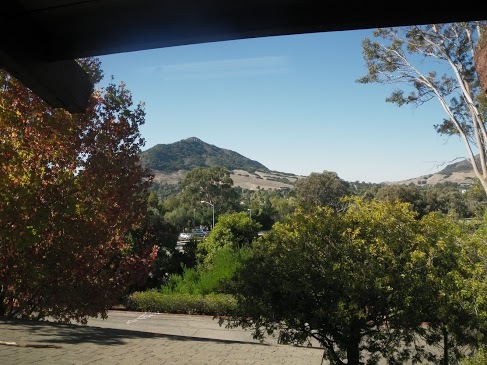 San Luis Obispo cosmetic dentist
, Randall L. Lonsbrough, DDS, of Randall L. Lonsbrough, DDS, INC. has announced the launch of a patient-centered website. The practice launched the website created by dental website design leader, ProSites, Inc. The website contains many interactive features including patient education videos and a free Smile Gallery feature to help patients make better informed decisions about their oral health. The website also utilizes extensive search engine optimization techniques to reach patients and local consumers who are searching for relevant information about prosthodontics in San Luis Obispo.
According to Dr. Lonsbrough, "The website is an excellent source of information and a link for people seeking the finest dental care available – right here in San Luis Obispo, at our exclusive prosthodontic office."
Current and prospective patients now have access to detailed descriptions about procedures, educational videos, before and after photos of dental procedures, patient testimonials, and other informative content when they visit the website. Some of Dr. Lonsbrough's services include:
Cosmetic Dentistry
Implant Dentistry
Prosthodontics
Dr. Lonsbrough is also utilizing his website to educate the community on the importance of oral health. The website includes a links page with informative resources as well as a frequently asked questions page with topics ranging from oral hygiene to dental procedures.
"Patients can visit the links and FAQ pages on our website to increase their knowledge about what the specialty of prosthodontics can provide for them, and to help them get the best appropriate dental care possible," said Dr. Lonsbrough.
About Randall L. Lonsbrough, DDS:
Dr. Lonsbrough has been practicing as a prosthodontic specialist for over 20 years, providing implant, esthetic, and reconstructive treatments. As one of the early pioneers to embrace implant dentistry, Dr. Lonsbrough provides both surgical and prosthetic phases of implant therapy to his patients. His wealth of knowledge and experience in dentistry and degree in chemical engineering have made him one of the most sought after educators, leaders, and consultants in the field of implant dentistry. For more information about Dr. Lonsbrough or
dental implants in San Luis Obispo
, be sure to visit his website at randalllonsbroughdds.com.
628 California Blvd. Suite F1 / San Luis Obispo, CA 93401
Email Randall L. Lonsbrough, DDS, INC.