Geek Royalty to Be Crowned at Annual Tech Search Party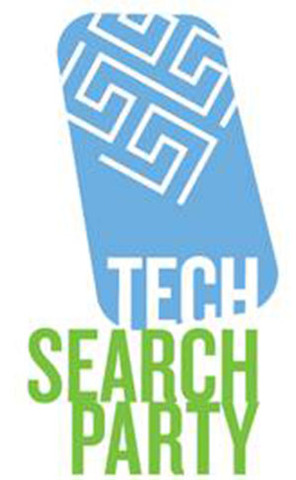 Smart Phone Scavenger Hunt To Raise Money for Local Public Schools
SAN FRANCISCO, Calif. – January 29, 2013 – Tech Search Party, San Francisco's premiere smart phone scavenger hunt, returns for its fourth annual event on Saturday, February 2, 2013. The event is sponsored by
Google
,
Element Public Relations
,
First Republic Bank
,
TreeRing
, and
UrbanSitter
. Details and information are at
www.techsearchparty.com
and
@TSPNV
Tech Search Party sends teams scurrying throughout Noe Valley solving enigmatic clues with their smart phones for a chance to win prizes and support local public schools. Smart phones are required, so Droids, RAZRs, Galaxys, Lumias, iPhones, iPads and tablets a-plenty will be out in full force.
Event Details:
Date: Saturday, February 2, 2013
Time: 5:30 to 8:00 pm
Location: 1220 Noe Street, at 25th Street
Fee: $50 for teams of up to four; $75 for teams of up to six
Registration:
www.techsearchparty.com
, on-site registration available
"With the San Francisco 49ers playing for the Super Bowl the next day, Tech Search Party is your last best chance to exercise your brain and body before a full day of chips, dip, and beer," according to event organizer Tim Smith, CEO of Element Public Relations. "You can get out and have fun while supporting local schools or stay home and watch a Law and Order repeat. The choice is clear."
The first team to discover all clues or the team with the most clues after two hours will hold bragging rights throughout all geekdom and win prizes from companies such as:
All proceeds raised go directly to local public school PTAs. Participating schools are Alvarado Elementary School, James Lick Middle School, and Marshall Elementary School.
Below are comments from Tech Search Party sponsors:
"This is my second time participating in Tech Search party and as a Noe Valley resident it's great to see the community get involved in the local schools. It's truly a great night running up and down the streets of Noe Valley. I learned a lot about the neighborhood last year as well! It's also a fantastic team building night for my staff and I." Anthony Cuadro, First Republic Bank
"Tech Search Party provides Google an opportunity to support technology in education, a subject that is very important to us. We love the mix of technology and creativity and are happy to partner with them for the fourth consecutive year." Veronica Bell, Google
"Tech Search Party is a perfect combination of philanthropy and fun, with a healthy dose of geekiness. It's a great way to bring schools' technology infrastructure into the twenty-first century." Aaron Greco, CEO, TreeRing
"As a company built around the intersection of technology and community, we're delighted to be a part of the Tech Search Party. It's particularly exciting for us to have the opportunity to support our public schools." Daisy Downs, Co-Founder, UrbanSitter.