Greater Pittsburgh Literacy Council Publishes Whitepaper on Community Literacy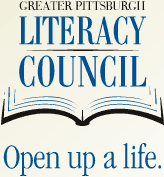 Even today, adult literacy remains a major issue, and it threatens families and communities with poverty and lack of upward mobility. As of 2003, 14.5% of adults in the US lacked basic literacy skills, meaning they either couldn't read or could only comprehend basic phrases and sentences. However, people can do a lot to help reduce the literacy crisis in their own communities, and Greater Pittsburgh Literacy Council has published a white paper on exactly that.
There are many types of volunteer activities that community members can participate in to help the people in their area improve their reading and writing skills. Literacy tutoring is one of the most important ways that volunteers can get involved in helping solve the literacy crisis. Tutoring can involve any of a number of facets of education, and the goals of education may change depending on the student. Some may require basic reading and writing skills so they can get by in daily life. Others may want to focus on GED preparation so that they can qualify for more jobs, help their kids with homework, or enter higher education. Some types of community programs teach people how to use computers or certain types of software as a part of personal or career training. Many community-sponsored programs rely on volunteers to teach these classes and tutoring sessions.
Community members who don't have the time to commit to teaching but still want to contribute can find local groups to donate to. Donations are needed for programs to pay administrator salaries, develop comprehensive curricula, buy learning materials for students, and sometimes rent facilities for classroom space.
GPLC has organized a variety of programs for adult and family literacy held throughout Pittsburgh and its surrounding boroughs. In addition to literacy programs, the group holds classes for job training and life skills. GPLC has also extended its reach into other communities, helping literacy programs in other areas establish their curricula and tighten their administration so that the organizations run more efficiently and cost-effectively. If you would like to volunteer with GPLC, call 412-393-7600 or visit their website to find out about more
Pittsburgh volunteer opportunities
to help your community. For those looking to
donate to charity in Pittsburgh
, visit GPLC's website for more information.
GPLC is a nonprofit organization dedicated to raising education levels in communities across Allegheny County. GPLC provides those in need with free literacy education as well as job and life skills training. The organization relies on the generous work of volunteers across Pittsburgh to help students realize their literacy goals.
Email Greater Pittsburgh Literacy Council