Tampa Dentist, Dr. Totzke, DDS, of All Ages Dental Spa Is Serving the Underserved Through Upcoming Community Events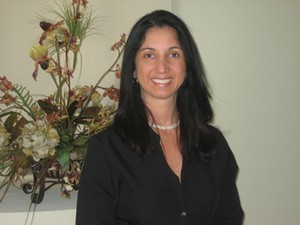 When it comes to a dentist with a heart for her community,
Tampa dentist, Dr. Totzke
, may top the list. She gives of her time and abilities in an effort to help those less fortunate as well as to inspire others nationally who have the resources to do the same.
"Many people get stuck in the mind-set that one person can't make a difference, but I believe we can," Dr. Totzke says. "There is power in numbers but change can start with one person. That's why I volunteer. I want to help better the lives of the underserved."
With two community events coming up in the beginning of February, many underinsured or uninsured community members in Hillsboro County, FL, will receive much needed dental help.
February 1st, 2013, the Hillsborough County Dental Society is putting on an event in Dover, FL at the Sun Coast Community Health Center. Starting at 6am, children pre-qualified through the Community Center can line up to begin receiving dental treatment. The volunteering dentists will be equipped to offer oral exams, teeth cleanings, x-rays, fillings, fluoride treatments, crowns, extractions, pulpotomies (toothache treatments), and more. This annual event restores oral health to many children in need. Last year children received approximately $70,000.00 worth of donated dental care.
"These events are important because they first and foremost, help many in need, and secondly, it builds positive camaraderie among dental professionals in the Hillsboro community. Together we can help make our community better and spending time with people who share common values inspires change," says Dr. Totzke.
A week later, on Friday, February 8th, Dr. Totzke will be donating her time at the Tampa dental office of Monticciolo Family and Sedation Dentistry. Dr. Monticciolo is hosting a free dentistry event sponsored by his international charity called Dentistry From The Heart. The organizers of the community event intend to provide free treatment to over 300 people in need. There is no pre-eligibility authorization required for the free dental services.
As the Vice President of the Hillsborough County Dental Association, Dr. Beatriz Totzke helps plan community events throughout the year. Her involvement with community services along with offering gentle, effective dentistry in her own private practice helps satisfy her desire to improve the lives of those around her.
More about All Ages Dental Spa and Dr. Totzke:
Along with planning events through the HCDA, Dr. Totzke has repeatedly volunteered with the Gulf Coast Dental Health Outreach program that sponsors outreach events in Pinellas County.
Giving back to the community is a very important part of her work. She chooses to work with major events as well as outreach facilities that enable her to reach out to a greater number of people.
At her private practice, Dr. Totzke explores a "Green Dentistry" philosophy, offering low radiation digital x-rays in her office as well as recyclable materials, being conscious of chemicals, and being careful to use as few of them as possible during dental procedures. She is also aware of the dental anxieties that many patients experience and utilized homeopathy techniques as well as massage chair and laughing gas to make her patients dental experience a comfortable one. Besides providing comprehensive Family Dentistry Dr. Totzke is a
Tampa Invisalign
provider as well as one of a few dentists who offer
sleep apnea treatment in Tampa
. To learn more about Dr. Totzke and All Ages Dental Spa, check out her website and testimonials at: allagesdentalspa.com.
Email All Ages Dental Spa