Small Business Debt Relief Guide Published By National Debt Relief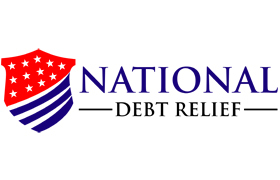 New York-based National Debt Relief is announcing the online publication of its all-new Small Business Debt Relief Guide. This easy-to-read primer is available for free at
www.nationaldebtrelief.com/small-business-debt-relief/
.
National Debt Relief's Small Business Debt Relief Guide caters to the specific financial needs of the American small business community. Although the typical small business owner has the same personal and practical concerns as the average American consumer, his or her financial needs and expectations are liable to be very different.
Some of the debt relief options that are available to private citizens may not be open to small business owners. For instance, businesspeople have few viable credit counseling options. Those who lack familiarity with the crucial differences between consumer debt relief and small business debt relief may benefit from this new National Debt Relief guide.
The publication is divided into several different sections. The first treats the subject of business debt consolidation loans. These tools are useful for business owners who wish to reduce their unsecured debts with a lower-interest credit facility. In most cases, debt consolidation loans offer significant interest-rate reductions. As the guide indicates, these loans are available through non-profit and traditional lenders.
The second and third sections of National Debt Relief's Small Business Debt Relief Guide discuss the advantages and disadvantages of bankruptcy reorganization. Also known as "restructuring," this process requires small business owners to enter Chapter 13 bankruptcy and present a reorganization plan to their creditors. With the help of a bankruptcy judge, the restructuring process can result in the reduction or cancellation of certain unsecured debts. The guide outlines the advantages and drawbacks of this process in great detail.
The final section of the Small Business Debt Relief Guide touches on the benefits of National Debt Relief's program of small business debt settlement. The rules that govern small business debt settlement are similar to those that govern consumer debt settlement. Compared to the other debt relief options that the Small Business Debt Relief Guide outlines, debt settlement is regarded as a superior alternative to bankruptcy.
As one of the country's leading providers of debt relief through settlement, National Debt Relief (
http://www.aboutus.org/NationalDebtRelief.com
) has helped thousands of clients reduce their unsecured debt loads and improve their overall financial profiles. In addition to the Small Business Debt Relief Guide, the company offers a number of informative publications (
http://themoney-expert.blogspot.com/
) that treat various financial matters.
To learn more about the debt counseling services that National Debt Relief offers, call 1-888-703-4948 during extended business hours.
Email National Debt Relief