Debt Counseling Guide Published By National Debt Relief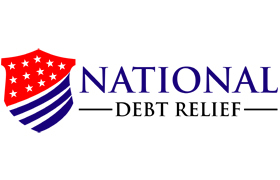 National Debt Relief is pleased to announce the release of its new
Debt Counseling Guide
. The new publication is free to the general public and can be accessed through the company's home page.
The Debt Counseling Guide contains a comprehensive primer on the complementary processes of consumer credit counseling and debt management. Both of these services are offered through traditional nonprofit credit counseling services. The guide outlines the basic characteristics of the typical credit counseling service and gives its readers a sense of what to expect from the credit counseling process.
Traditional credit counselors are often partially funded by the credit card companies with which they negotiate. As the guide explains, this gives them a powerful advantage during negotiations over their clients' interest rates.
The core service of most consumer credit counselors is the debt management plan. The Debt Counseling Guide explains how a debt management plan can streamline and simplify the debt repayment process. It also explains the drawbacks of this debt-relief method, including its longer repayment windows and inability to implement meaningful principal reductions.
National Debt Relief's Debt Counseling Guide also provides a look at alternative methods of credit counseling. These include financial counseling, credit counseling through bankruptcy reorganization, debt settlement and debt negotiation counseling, and the unique credit counseling services offered by Debtors Anonymous.
Each of these credit counseling methods offers clear advantages and drawbacks. For instance, financial counseling is typically accomplished through a mainstream financial planner or investment manager. These professionals are trained to offer a wide range of
financial advice
. Consumers who wish to plan for a debt-free future may be interested in the services of a financial counselor.
The bankruptcy reorganization process provides certain benefits as well. It can expedite the debt relief process and may result in the cancellation of many unsecured debts. However, it can also cause significant credit-score damage and may not be appropriate for individuals who wish to procure loans soon after filing for credit counseling through bankruptcy.
National Debt Relief
is a New York-based debt settlement organization that provides debt-burdened consumers with a range of financial tools and advice. Its debt settlement programs have helped thousands of regular Americans reduce their debts and strengthen their household budgets on a permanent basis.
To learn more about the services that National Debt Relief provides, call 1-888-704-4948. Consumers who wish to learn more about their debt relief options can find the Debt Counseling Guide an invaluable tool.
Email National Debt Relief