Custom Ornamental Iron Works Adds Water Jet Cutting to Their Repertoire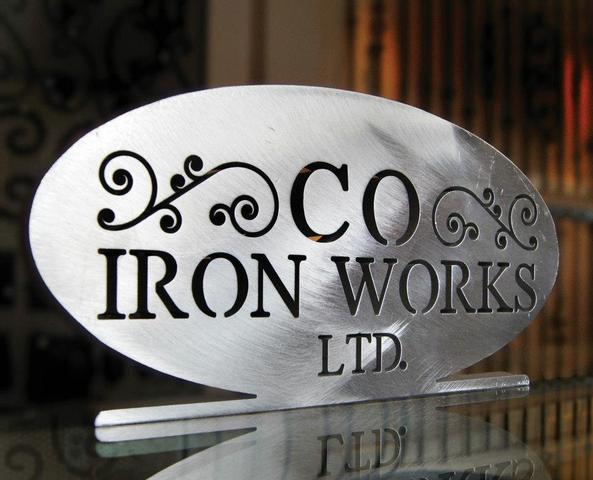 Custom Ornamental Iron Works, the leader in producing and distributing wrought iron,
ornamental iron
, cast iron, and aluminum gate and stair parts and accessories, can now add water jet cutting to their list of offerings. With their ability to cut to any shape requested, this truly propels the company into the top tier of home decoration, and breaks into new industries, as well.
Already known for their
balusters
and post caps, CO Iron Works is expanding into new territory and allowing the most customization possible, in the process. Water jet cutting works on a very wide range of materials, from titanium, to marble, to hardened tool steel — thus ensuring that whatever the job may be, water jet cutting can get it done quickly, efficiently, and attractively.
Customers with fast-paced demands will love the way water jet cutting works quickly and with such high accuracy, while still maintaining a low cost. Cutting without a heat-affected zone and the lack of a post process requirement reduces the amount of time and money needed to complete the job, while also avoiding any complications with the material that can arise with heat.
Whether you're working on aerospace parts, or
stair railings
, this method can be the perfect solution for your needs. The cuts can be made with a staggeringly accurate precision, completely tailored to your specifications, thus guaranteeing satisfaction. Since the process is environmentally-friendly, as well, you can rest easy, knowing that your environmental impact is minimal.
Even if you don't need water jet cutting, Custom Ornamental Iron Works offers a variety of services. They are best known for their variety of custom parts for stairs, gates, and even furniture, all made of sturdy materials. By browsing their selection, it's not hard to agree with the company spokesman who proudly proclaimed that they have the, "Best prices, selections, and quality on the Net!"
About Custom Ornamental Iron Works:
For over 35 years, Custom Ornamental Iron Works has provided its customers with in-house stair and gate parts. They've offered the most competitive prices on the continent, while also working quickly to assemble custom orders. Their discounted sample program has been used by showrooms for years, and is yet another reason they have garnered a strong reputation from those in the industry.