Plymouth Rock Energy is Now Offering Solar Energy Solutions for Businesses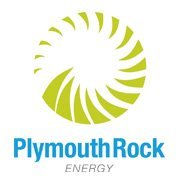 New York based Plymouth Rock Energy, known for its very competitive electric and natural gas supply rates, announced that it has added solar energy installation and financing to its list of energy products and services. The company is pleased to help businesses gain the solar advantage by helping them reduce their fixed energy costs and have a positive, immediate impact on their operating cash flow.
Solar energy has come a long way in a relatively short time, thanks in part to enticing
solar incentives
and solar rebates for homes and businesses. Both federal and state incentives are designed to help businesses pay for solar energy systems through property tax abatement, property value appreciation, and the ability to sell back any excess solar energy to the grid. These incentives and rebates can often defray or even eliminate the costs associated with solar installation. Plus, for enterprise customers who want to improve their sustainability profile, solar energy is a great initiative. .
"
Business solar
systems are more affordable than most customers realize," according to Adam Sokol, Plymouth Rock Energy's president. "And when you couple the notable financial returns of solar energy with the vital environmental benefits, the case for solar becomes exceptionally compelling."
Today, companies face a multitude of regulatory, societal and market pressures. Plymouth Rock Energy offers various solutions to help – from controlling energy costs to environmental management to improving a business' environmental impact.
Sustainable solutions can help with environmental management, controlling energy costs and improving a business' environmental impact. In addition to
green energy for your business
, Plymouth Rock Energy continues to offer a host of other energy options like natural gas, electricity, demand response programs. On average, customers save 10% with Plymouth when compared to the costs of using retail power.
About Plymouth Rock Energy
Plymouth Rock Energy is a leading, independently owned and operated, energy supplier. With 60 plus years of experience, PRE help manage the energy needs of many homes, multi-family residences, small businesses and commercial & industrial properties. Product and service offerings include: natural gas, electricity, fuel oil, oil-to-gas-conversions, and various sustainable solutions. PRE continues to expand and reach new markets throughout the U.S., garnering a positive reputation for exceptional prices, timely delivery and exceptional customer service. To learn more about Plymouth Rock energy, please visit
www.plymouthenergy.com
or call 855-32-POWER (855-327-6937).
Email Plymouth Rock Energy