Beverly Hills Rhinoplasty Surgeon Dr. Ghavami Launches New Website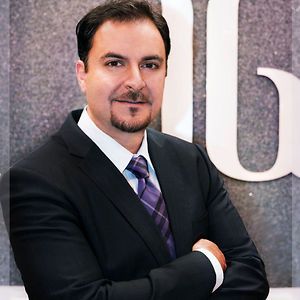 Dr. Ashkan Ghavami is proud to announce the launch of a rhinoplasty-specific website at
http://www.rhinoplastycenter.com.
The website is meant to serve as an informative resource for current and prospective patients seeking
rhinoplasty in Beverly Hills
.
The site provides information on the various forms of rhinoplasty offered at Dr. Ghavami's practice, including
revision rhinoplasty
,
teen rhinoplasty
and
ethnic rhinoplasty
. The content on the website also helps patients gain an understanding of what to expect before, during and after the procedure. At RhinoplastyCenter.com, patients can also learn about the rhinoplasty recovery process.
In addition to containing highly educational content on the various nose surgery procedures Dr. Ghavami offers, the website also provides a photo gallery featuring before and after photos of former patients; this section helps current and prospective patients visualize the potential results for themselves. By browsing RhinoplastyCenter.com, users will also become more familiar with Dr. Ghavami and his extensive background with rhinoplasty surgery.
More About Dr. Ashkan Ghavami
Ashkan Ghavami, MD, is a board-certified plastic surgeon in Beverly Hills. He earned a degree in medicine from the University of Wisconsin and completed his plastic surgery residency at the University of Texas Southwestern Medical Center. He has published extensively on plastic surgery topics and lectured to prestigious medical organizations at national medical conferences. Dr. Ghavami is a voluntary assistant clinical professor at UCLA's David Geffen School of Medicine.
If you are considering rhinoplasty with Dr. Ghavami, please schedule a consultation by calling his practice at (310) 275-1959 or by visiting
www.rhinoplastycenter.com
.