BCLS Certification Now Provided Entirely Online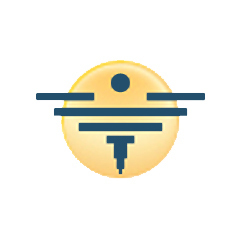 Basic Cardiac Life Support or BCLS certification can be completed online to satisfy the demands and needs of both schools and employers. BCLS courses are designed to teach life saving techniques and interventions to both healthcare professionals and the average lay individual. Some of these life saving interventions include cardiopulmonary resuscitation (CPR). One online institution that provides comprehensive BCLS certification training entirely over the Internet is
ACLS-PALS-BLS.com/blog/BCLS-Certification
. In today's dynamic work environment regulations continue to increase, helping to keep people safe. BCLS certification is now often a requirement for those who care for others in their workplace and also for those who work in dangerous circumstances. Now BCLS certification can be completed entirely over the Internet in as little time as an hour.
BCLS certification online courses have continued to gain popularity as the requirements for safety training has increased in several industries. Live BCLS certification classes are not offered in many geographical locations. Even when live BCLS certificate courses are available they are often only offered once a month by a training institution. BCLS online certification allows an individual to complete their work and scholastic requirement without having to miss work. ACLS-PALS-BLS.com provides a whole new level of certification convenience. ACLS-PALS-BLS.com has an automated online testing, grading, and certification delivery system. They have completely eliminated the wait period associated with the certification process.
Basic Cardiac Life Support (BCLS) is also regularly known as Basic Life Support (BLS). Although the name might slightly be different the courses are exactly the same and teach the same techniques. Each certifying institution generally selects one of the two names. The BLS card meets the same scholastic and employer requirements as its BCLS counterpart.
ACLS-PALS-BLS.com
also provides other certificates online. These include ACLS certification and PALS certification. ACLS certification online is one of the most popular courses to be taken by the busy healthcare provider. Online ACLS certification was designed for those whose certificate is at the brink of expiration. PALS certification online courses are designed to teach life saving interventions for the pediatric patient. PALS certification requires frequent review to stay prepared in the event of an emergency. The PALS certification learning manual is available online for easy access to account holders at
ACLS-PALS-BLS.com
. The training manuals stay available to account holders even after successful course completion. In this way those who took the online course have access to a library of emergency training materials at any time.
Email http://acls-pals-bls.com/