"Must Use Wordpress Plugins of 2013" and Blog Training from Zac Johnson at BloggingTips.com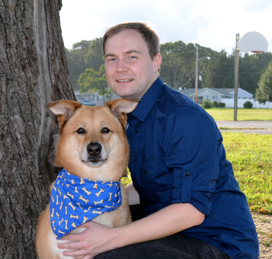 Are you excited to have finally launched your new blog but not sure what to do next? You are not alone.
Did you know that every day thousands of new blogs are created and hundreds of them are forgotten and pushed away simply because of the frustration and lack of direction that comes with start a new blog.
BloggingTips.com
understands these frustrations and have set out to make successful blogging easier for everyone.
There are plenty of online training courses that you can take, but they all cost money and just keep rehashing the same old content. With a new year just started, there's no better time to start a blog of your own and getting the support and training you need. Best of all, it's free!
Blogging Tips has already started with their new "create a blog" case study for 2013 and they are allowing all of their site readers to participate and join in for free. Look over the shoulder of Zac Johnson as he creates a brand new niche site from scratch and documents the whole process for you to follow along.
Zac Johnson, the owner of BloggingTips.com, had the following to say when asked why someone would want to start a blog, "Blogging is one of the easiest ways to create a web site online and it's one of the most cost effective as well. Your blog can be for your business, hobby, family or whatever you like… after all, it's your blog! I would never have gotten to where I am today if it wasn't for my blog at ZacJohnson.com. I only wish I had started earlier! What could a blog of your own do for you?"
The most recent addition in the "Create a Blog" case study at Blogging Tips is the "Must Use Wordpress Plugins" list, which you can view at
www.bloggingtips.com/2013/01/31/create-a-blog-must-use-wordpress-plugins/
.
About Zac Johnson:
Zac Johnson is an internet marketing veteran who shares his tips, tricks, and expertise with his online audience at
http://zacjohnson.com.
Johnson is a trusted expert in his field and has been a featured speaker at several prominent marketing and Internet-related conferences, as well as appearing on ABC and FOX News.
About BloggingTips.com:
BloggingTips.com is one of the leading sources for everything relating to blogging and wordpress. First started in 2007, the blog is updated through a quality team of writers from around the world to share their voice and provide everyone with different perspectives and how to succeed in the world of blogging.