Just Do It Builders Offers Free Solar Evaluations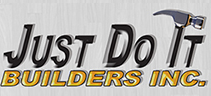 Just Do It Builders Inc. is known for remodeling homes in the greater Los Angeles area and making the dreams of homeowners come true. They specialize in affordable home improvement in Los Angeles, and now they are joining the solar energy movement. Just Do It Builders are now giving free solar evaluations, as well as $1500 off Solar PV Home Systems.
Just Do It Builders is one of the top contractors in Los Angeles because of their range in construction work and their ability to produce great results. They also make sure that in the remodeling process, each homeowner has their vision completely in the project. "We have helped homeowners turn their dreams into reality, and turned their houses into homes," says a Just Do It Builders spokesperson. There is a personal touch in all of their home
remodeling projects in Los Angeles
, and they are dedicated to giving families the homes they deserve. From start to finish, the customer is involved in the remodeling of their home. Now a days, this includes creating not only energy efficient homes, but in many cases, sustainable homes. Solar power is increasing in popularity every day, and with skilled craftsmen from Just Do It builders, it's becoming more affordable too.
In addition to remodeling homes in Los Angeles, Just Do It Builders also serves in Ventura County, Orange County, and the Inland Empire, stretching their services to beautify home across southern California. Their company policy is excellent in that they offer transparency, which means no hidden charges; customers get exactly what they pay for. Moreover, timeliness is extremely important to them, as well as going above and beyond what the customer expects.
About JustDoIt Builders Inc.
For more than 23 years, the JustDoIt Builders company has been involved in
affordable remodeling in Los Angeles
as well as its neighboring counties with care and expertise. In that time, they have completed over one hundred
home improvement projects
, including patios, kitchens, bathrooms, decks, roofing, and electrical projects with their professional contractors and other specialized workers who have years of experience. Overall, JustDoIt Builders is the ideal construction company to accomplish affordable and reliable home improvement projects.
Email Just Do It Builders Inc.