AAA TLC Extending Home Care Services to San Fernando Valley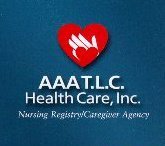 AAA TLC has providing care for the elderly ever since Jody Sherman realized that there were no affordable and caring facilities for her ailing parents to go to. The company has
home care agencies throughout Los Angeles
, providing people with home care in Sherman Oaks as well as home care in Encino and many other surrounding areas.
AAA TLC is a home care agency that provides services for the elderly, as well as for infants and small children. Their promise is to make sure loved ones are cared for in the most professional and compassionate way as possible. "In the health care industry, there is no margin for error," says Ms. Sherman. To ensure there is no error, AAA TLC has Patient Care Managers that meet with the potential patient and their family to ensure that they get the proper service needed. After the initial assessment, the intensity of care the patient needs is decided, so that the proper
caregiver in Los Angeles
can be selected. The level of care ranges from having a registered nurse come to the house to having 24-hour assisted living care. AAA TLC also provides nanny caregiver services in and around Los Angeles. They ensure that their nannies can provide a stimulating and entertaining environment for children in the client's home or anywhere else. That includes home care in Calabasas as well as home child care in Woodland Hills and the surrounding areas.
To guarantee the comfort and safety of clients loved ones, AAA TLC only employs the best of the best when it comes to home care in Studio City and beyond. All of the homecare agency's nurses and nannies are pre-screened, fingerprinted, and background checked before being hired. This reassurance gives clients confidence that their loved ones have the best possible
home care in Northridge
and other Los Angeles areas. These nurses and caregivers provide everything patients need in their day, including meals, medication, and recreational activities. In addition to that, the agency also provides drivers in order transport patients back and forth to doctor's appointments.
About AAA TLC
In 1981, Jody Sherman was confused as to what to do with her 80-year-old, ill parents. Without many options, she decided to take care of them herself with the help of her husband and nurses she selected herself. After seeing how difficult care for the elderly was, Jody started AAA TLC in order to give other people affordable and trustworthy home care service for their aging parents and young children.