Deal Capital Provides Business Broker Services for Middle Market Mergers and Acquisitions in Salt Lake City, Utah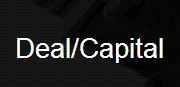 Deal Capital, a mergers & acquisition advisory firm focusing on companies with Earnings Before Interest Taxes Depreciation and Amortization (EBITDA) between $1 million and $100 million, announces expansion into the Salt Lake City, Utah market. The expansion into the mountain region will provide an enhanced geographic diversification for Deal Capital's current reach. In addition, Deal Capital hopes to leverage new-found relationships in the Salt Lake market through diligent focus on several sectors in the Mountain region including services and technology companies.
"The Mountain region has always been a hot-bed for various types of services and consulting business," says Troy Jenkins of Deal Capital. "More recently the Mountain West has morphed into what some have referred to as the 'Silicon Slopes' which has only served to increase the amount of software deals that have occurred in the region."
Corporate Valuations
Deal Capital brings several expert M&A advisory services to the Mountain Region of Salt Lake City including
enterprise company valuation services
. The company uses multiple MBA-level asset, cash flow, multiple and comparable models to determine business worth for optimization and maximization of transaction value when deals close. Each specific business requires expert understanding of the industry and market including competitive dynamics, alternative offerings and synergistic touch-points. "Deal valuation is certainly the second-most important aspect in what we do," says Jenkins. "It can mean the difference between deal-making success and failure."
High-Profile Investor Network
"If our front-end valuation and deal preparation work is of second importance," says Jenkins, "our network is certainly number one." Public companies, private equity groups, angel investors and otherwise high net-worth individuals make up the bulk of the companies Deal Capital represents in transaction closures. Deal Capital fully adheres to the belief that the ability to make deals inherently springs from the depth and breadth of the investor network.
With this at top-of-mind, Deal Capital works to consistently grow the reach of quality, qualified investors who would like to have a portion of the action in consistent private deal-flow.
Pent-up supply in middle market M&A from recessionary pressures has made now the perfect time to
sell your business
. Entrepreneurs seeking an exit in the Mountain Region are encouraged to reach out to a member of Deal Capital's
Salt Lake City investment banking
office.
About Deal Capital
As a middle market investment banking firm, Deal Capital has worked with partnerships whose total deal flow measures in the billions of dollars. The company has offices across the country and focuses on doing deals in multiple industries including logistics, technology, healthcare, services and retail. For more information, please visit their about us page:
http://www.dealcapital.com/about/