Deal Capital Expands Phoenix Office for Merger & Acquisition Services for Brokering and Selling Businesses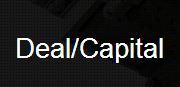 The not-so-recent Great Recession had many business owners running away from
selling their companies
. Not only did the credit markets dry-up, but valuations dropped below expectations. In some cases valuations dropped so low, many business owners felt they would not have enough to safely retire anyway. This swath of middle market businesses that dropped out of the sales market are now beginning to re-enter with reckless abandon. The southwest area of the country is seeing such a pick-up and Deal Capital is working to expand its presence there with increased staff and greater outreach by partnering with companies for
Phoenix mergers and acquisitions
.
As one of the markets hardest hit by the Great Recession, especially in real estate, Phoenix had a great deal of value lost in companies touting less than $100 million in annual sales. With the recovery happening much more slowly than expected, even for areas like Phoenix that completely bottomed-out, there has been a great deal of pent-up supply on the business sales side. Deal Capital does expect things to improve over time and that the supply/demand equation to equalize in the short-term. When that eventually occurs, Deal Capital will be prepared to deliver expert M&A services even to the hard-to-sell enterprises.
Only 30% of Businesses Ever Sell
The sad truth of business divestiture is that fewer than
30% of businesses ever actually sell
. To curb this daunting trend, Deal Capital works with some of the nation's most liquid investors and financiers to provide expert M&A strategies and services to companies in Phoenix and the surrounding areas.
Perhaps the biggest foreseeable benefit to potential business sellers is not only the years of industry-specific knowledge Deal Capital brings to the table, but the network of interested private investors, including business executives ready to make purchases of cash-flow positive companies.
"Our network is unprecedented," says Jenkins. "We aim to connect with the very best in private equity, venture capital and angel funding." Because investors have had a difficult time lately getting steady returns in the open market, Deal Capital partners have often found it easier to manage predictability through investing in private businesses.
About Deal Capital
Deal Capital helps entrepreneurs and small business owners sell companies. The firm works with businesses whose total profit amounts to between $1 million and $100 million on an annual basis. The company has offices and partners in the following cities: New York, Salt Lake, Seattle, Houston, Los Angeles, Philadelphia, Boston, Chicago and San Francisco. The company has expertise in a number of key market segments including software, logistics, aerospace, manufacturing, healthcare and real estate. For more information on the company,
click here
.