The Secret Most Cosmetic Surgeons Don't Want You To Know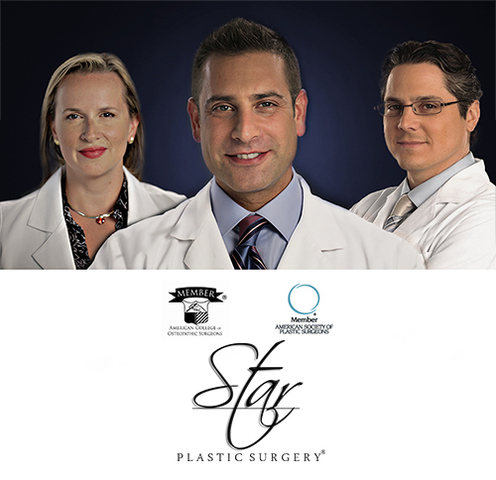 For the millions of Americans considering cosmetic surgery, there is a "secret" that many physicians do not want their patients to know. The truth is many physicians performing cosmetic surgery are not plastic surgeons. Often they are family physicians, gynecologists, dermatologists, pediatricians, radiologists, dentists, and doctors with other specialties who have little to no experience in plastic surgery.
The Board Certified Cosmetic Surgeons of Star Plastic Surgery in Novi, Michigan have put together an awareness campaign in an effort to expose the "secret" and clarify the common myths regarding cosmetic and plastic surgery.
Myth:
Any doctor can perform cosmetic surgery.
FACT:
Plastic, cosmetic, and reconstructive surgery is a specialty field that takes in-depth training and years of experience. A weekend course often taken by physicians with other specialties does not qualify them as a board certified plastic surgeon.
Myth:
Having cosmetic surgery done in an office may not be safe.
FACT:
Accredited Hospitals or certified out-patient facilities are the safest places for surgical procedures. Often, physicians who do not have privileges in these places avoid them by performing procedures in an office setting, which puts you at risk.
Dr. Elan Reisin
, the medical director for Star Plastic Surgery recommends patients select a cosmetic surgeon who is board certified in plastic and reconstructive surgery. Board certified plastic surgeons have completed training both in general surgery and plastic and reconstructive surgery. In addition, board certified cosmetic surgeons have spent 3-5 years of residency or fellowship training focused specifically on plastic surgery.
Dr. Reisin suggests every patient should also ask these
FIVE QUESTIONS
prior to choosing a plastic surgeon to perform their cosmetic surgery procedure:
1.) Are you board certified in plastic and reconstructive surgery?
2.) Do you practice only plastic surgery? What other medical specialties do you practice?
3.) Did you complete a residency in general surgery? Did you complete a residency in plastic surgery?
4.) Does your malpractice insurance cover the surgical procedures I'm considering?
5.) Do you have hospital privileges to perform plastic surgery procedures I'm considering? Which hospitals?
About Star Plastic Surgery
Star Plastic Surgery in Novi, Michigan is considered one of the preeminent plastic surgical practices in the United States, The board certified surgeons of Star Plastic Surgery have been nominated for and have received the highest professional accolades and awards for their outstanding results and compassionate patient care.
For the safety and comfort of every patient, all of Star Plastic Surgery's surgeries are performed in an accredited hospital or certified outpatient surgical facility. In addition, a complimentary overnight stay is provided with many procedures.
Meeting the needs of every patient,
Star offers free, confidential consultations
. For more information and a free consultation, please call (248) 735-3800.
Email Star Plastic Surgery