New White Paper from KASO Plastics Explores Cost & Quality Benefits of Rapid Prototyping and 3D Printing for New Product Development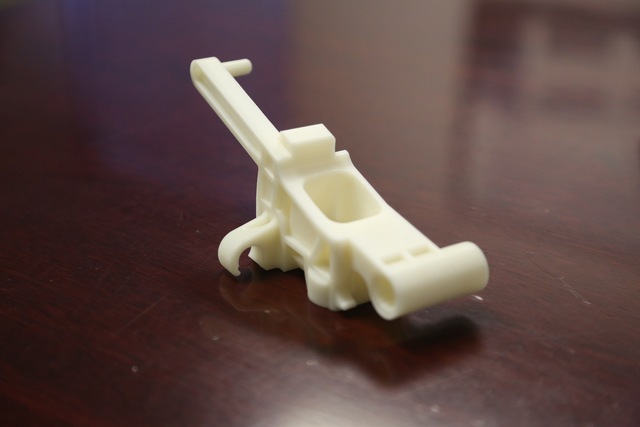 A new white paper from KASO Plastics, a full-service thermoplastic injection molder in Vancouver, Washington, explains how plastic manufacturers across diverse industries including automotive, medical equipment, and consumer products can benefit from incorporating 3D printing and rapid prototyping as part of the development process for plastic products and injection molded components.
With new 3D printing technologies like Fused Deposition Modeling (FDM) greatly improving strength and accuracy characteristics for 3D printed parts, incorporating the technology during
rapid prototyping
can include additional benefits for plastics manufacturing, speeding up new products' time to market and lowering manufacturing costs.
"All industries that manufacture plastic parts can benefit from 3D printing and prototyping," says KASO Plastics Engineering Manager Tim Bailey. "Complex projects may require several design iterations. Rapid prototyping and 3D printing can check fit and function and prove out design concepts before mold tooling begins, saving considerable time and expenses during new product introduction."
KASO Plastics invested in a new 3D printer in early 2012 in order to prove out design concepts for KASO customers as well as to aid in KASO's
Early Supplier Involvement
(ESI) process. Early Supplier Involvement ensures all invested parties, from product designers and manufacturing partners to sales and marketing teams, are kept well informed of all design factors that must be addressed for successful production.
The new 3D printing services offered by KASO supplements the plastic injection molder's other services: injection mold design construction and injection molding services like
gas assist injection molding
, insert over-mold and
structural foam molding
as well as added value secondary services including pad printing and assembly.
The new white paper is available now for free download at the
KASO Plastics
website.
About KASO Plastics (
http://www.kaso.com
)
Founded in 1962, KASO Plastics has become a leader in the industry by providing worldwide customers with service from our professional staff of engineers and project managers. Excited and ready to help support your project from the early stages of part development and tool design to fabrication and parts production.