Contemporary Wallpaper Retailer Graham & Brown Release New Steve Leung Wallpaper Collection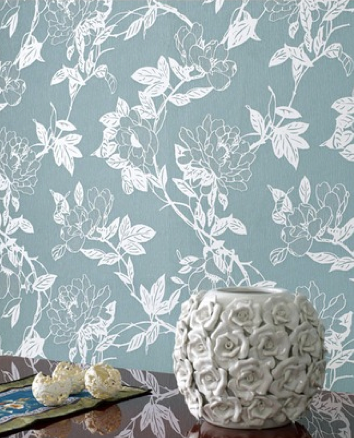 Internationally renowned interior design and
modern wallpaper
retailer
Graham & Brown
has teamed with designer Steve Leung, an innovative Hong Kong-based interior designer and architect, to release a new contemporary wallpaper collection.
In synergy with his architectural and interior design prowess, Steve Leung has created a fresh approach to wallpaper, while maintaining his geometrically stunning urban style. The new
Range Essence wallpaper collection
features seven new modern wallpaper designs inspired by the Orient with a distinct western influence. With stunning floral elements and unparalleled geometric styling, the seven new wallpaper designs are a full embodiment of the iconic Chinese designer's stylistic vision.
Hua: Classic Oriental florals with embellished shimmering metallic elements
Jiao: Contemporary climbing floral trail; shimmering highlights and metallic detailing give a three-dimensional effect
Juan: A stunning geometric enhanced with glitter and metallics
Ling: This mix of geometric patterns creates a trellis effect, giving walls height and a touch of decadence
Bao: An elegant geometric design inspired by Oriental screens with an elegant use of tones and height
Mai: A classic stripe pattern with metallic elements
Yaun: This semi-plain pattern in a stunning colour palette features flecks of metallic
The Range Essence collection is
designer wallpaper
for contemporary spaces, intended to enhance any room's visual appeal with unique three-dimensional geometrics and classic Orient style.
The announcement of the new Steve Leung Range Essence collection is an illustration of the wallpaper retailer's devotion to bring customers modern and chic interior design products. The wallpaper giant is best known for timeless modern, classic and contemporary designs, and always strives to offer customers unique and luxurious designer home décor collections.
Please visit
www.grahambrown.com
for exquisite home décor.