Caitriona Fay Joins Perpaetual's Philanthropy Business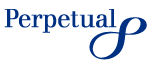 Caitriona Fay Joins Perpaetual's Philanthropy Business
February 6, 2013 -
Perpetual Private
, the wealth advice arm of Perpetual Limited, has appointed Caitriona Fay as its new Philanthropic Services Manager. Ms Fay joins Perpetual from The Ian Potter Foundation, where she held the role of Senior Program Manager.
Ms Fay is a member of the Leading Learning in Education and Philanthropy (LLEAP) research project team and was previously Co-Chair of Philanthropy Australia's Education Affinity Group. Last year, she was the recipient of the Australian Institute of Grant Management's inaugural Grantmaker of The Year award.
Andrew Thomas, Perpetual's General Manager Philanthropy, highlighted Ms Fay's exceptional not-for-profit and philanthropic expertise, as well as her academic background in the discipline. "Caitriona brings to us valuable experience across various local, national and even international issues. Combined with her extensive network of contacts in the philanthropy space, she will provide our existing market-leading philanthropic service with an additional dimension," Mr Thomas said.
The senior appointment signals Perpetual's strengthening commitment to its
philanthropy business
, an activity of growing prominence in Australia that is expected to catch up with international trends in structured giving over the coming years.
In Australia, professional philanthropic services are increasingly the domain of licensed trustee companies, such as Perpetual, which can manage a charitable trust in perpetuity and provide the necessary scale and knowledge base to help maximise the benefit of funds to the community.
Currently, Perpetual supports over 540 philanthropic clients and actively works with advisors and accountants to help their own clients establish the most effective philanthropic structure. In the case of many families, this involves the development of their philanthropic legacy, which so often passes down the family values to the next generation.
Ms Fay took up her position on January 15th and is based at Perpetual's Melbourne offices.
About Perpetual Philanthropic Services
Perpetual
is one of the largest managers of private charitable foundations in Australia, with $1.2 billion in funds under management (as at 30 June 2012). Perpetual manages charitable trusts and endowments – including Private Ancillary Funds (PAFs) and the Perpetual Foundation – for over 540 clients, that supporting medical, social, environmental, religious, cultural and educational causes.
Perpetual Philanthropic Services is part of Perpetual Private which advises clients on over $8 billion of funds (as at 30 June 2012). The Perpetual Private Wealth team of experts offer tailored advice and services and can help clients fulfill their
charitable intentions
.
Email Perpetual Australia