Dr. Kenneth Bermudez in San Francisco Wins Top Honor in Marin Magazine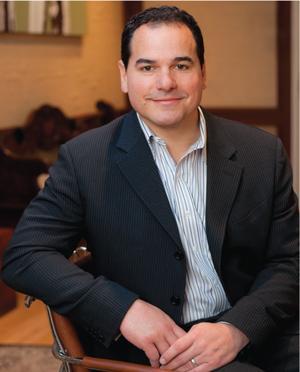 Kenneth Bermudez, MD, has recently been voted a [415] Top Doctor in Marin Magazine. This is the second consecutive year that
Dr. Bermudez
has received this top honor.
Each year, the editors at Marin Magazine conduct a survey to find out who the top physicians in San Francisco and Marin County are. The candidates and resulting [415] Top Doctor winners are elected by their peers. Dr. Bermudez is extremely honored to have been recognized by his peers as a leading San Francisco and Marin plastic surgeon.
How Marin Magazine's [415] Top Doctor Survey Works
The editors at Marin Magazine begin the survey process by conducting a voting poll among physicians in San Francisco and Marin County. From this poll, the editors compile a comprehensive list of more than 4,000 board-certified physicians who have been recommended for the [415] Top Doctor honor by their peers. Each physician on the list is both an eligible [415] Top Doctor candidate and a qualified voter. The final recipients of Marin Magazine's [415] Top Doctor award are the physicians who receive the highest number of peer votes, based on accepted principles of sampling probability and analysis.
In order to optimize the rate of peer response in this year's survey, the editors kept the voting period open for longer than the initial 12-week period; they contacted eligible voters by sending out personal invitations, as well as through organizational channels; and they consistently followed up with physicians who did not respond to the first bids.
More About Kenneth Bermudez, MD
Kenneth Bermudez, MD, is a highly regarded San Francisco plastic surgery provider who offers advanced cosmetic procedures for breast enhancement, body contouring and facial rejuvenation. Prospective clients can learn more about their cosmetic surgery options, including
breast augmentation
, breast lift, liposuction,
tummy tuck
, facelift and
rhinoplasty
("nose job"), among others, by scheduling a personal consultation with Dr. Bermudez. For additional information, please visit
http://www.plasticsurgery-sf.com
.
Email Kenneth Bermudez, MD