Schodack, N.Y. Orthodontist Launches New Interactive Website during National Children's Dental Health Month to Educate the Community about Orthodontics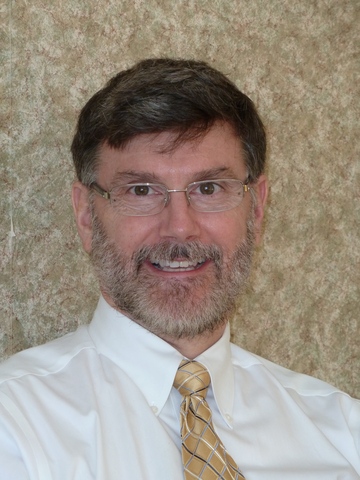 Family orthodontist, Gary T. Puccio, DDS, has always been invested in his community. His 25 years as an orthodontist in Schodack have been marked by many community service projects including food drives for Anchor Food Pantry and supply drives for the Mohawk Hudson Humane Society. Continuing in his role as a local community leader, Dr. Puccio has announced the launch of a new, patient-focused website created by
dental website design
leader, ProSites, Inc. Dr. Puccio's practice is utilizing the website to educate the community on the many benefits of orthodontic treatment you might not think about.
"Getting your teeth and bite aligned are obvious benefits of orthodontic treatment, but there are also many associated benefits. Orthodontic treatment can greatly improve your happiness and self-esteem, which may lead to exciting life opportunities," Dr. Puccio said. "Orthodontics can benefit an individual's dental health, but it can also contribute to a person's overall health."
Throughout his 25 years as an orthodontist, Dr. Puccio has witnessed many patients undergo a transformation with the successful completion orthodontic treatment. Shy, introverted children and adults commonly begin treatment for crooked, crowded, protruding or spaced teeth. What continues to surprise Dr. Puccio, however, is how many of his patients emerge from treatment with confidence and a more outgoing disposition. To Dr. Puccio, orthodontics isn't just about improving dental health; it's about improving the life of the patient.
Dr. Puccio's website also invites visitors to learn more about how orthodontic treatment has changed. In the past, many adults avoided orthodontic treatment because of the discouraging prospect of having to wear braces for long periods of time. According to Dr. Puccio, that reality has changed. Today's orthodontic appliances are smaller, less visible and more comfortable, which has led to a growing interest in orthodontic treatment for adults.
Invisalign
clear aligners, for example, fit over the teeth, are nearly invisible and correct many of the same bite and alignment concerns as traditional braces. Invisalign and other orthodontic appliances can be used at almost any age to achieve stunning results.
In conjunction with the American Dental Association's National Children's Dental Health Month, Dr. Puccio is also utilizing the website to talk about
braces for kids
and how important timing is to achieving the best results with any orthodontic treatment. Users of the website can learn more about the procedures and treatments Dr. Puccio provides, and when the best time might be to seek an orthodontic evaluation. Some of the services offered by Dr. Puccio include:
Braces for Kids
Braces for Adults
Invisalign
The website also utilizes extensive search engine optimization techniques to reach patients and local consumers who are searching for relevant information about orthodontic treatments in Schodack, N.Y. and the surrounding areas near Rensselaer County. Dr. Puccio hopes his website can be a handy reference for patients before and after they visit his orthodontic practice.
"February is National Children's Dental Health Month and we want to use this time to stress the ways that orthodontics can improve your life or your child's life," Dr. Puccio said.
About Gary Thomas Puccio:
Dr. Puccio is a native of Schodack, NY. He attended Rensselaer Polytechnic Institute and earned a bachelor's degree in biology and a minor in materials engineering. He completed dental school at the Georgetown University School of Dentistry and earned his post graduate certification in orthodontics from Tufts University. Dr. Puccio is an Invisalign Premier Preferred Provider, which takes many hours of continuing education to achieve. He is also LASER certified through the International Center for Dental Education for the use of LASERs in dentistry. Dr. Puccio is a member of the American Association of Orthodontists, Northeast Society of Orthodontists, New York Society of Orthodontists, College of Diplomates of the American Board of Orthodontics, American Dental Association and the New York State Dental Association. For more information on Gary Thomas Puccio, DDS, please visit the website at
garypucciodds.com
.
Email Gary T. Puccio, DDS