Premium Domain Name Forms.com available to $155 Billion Dollar Commercial Printing Industry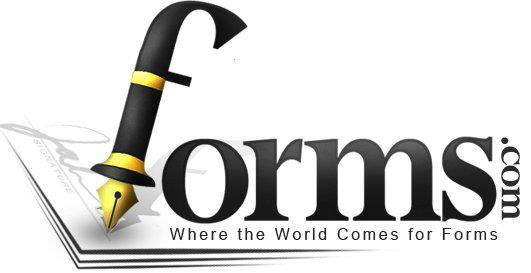 Domain Portfolio Services, a boutique domain sales company and a division of Recordweb Communications of Toms River, NJ is pleased to announce an exclusive domain broker's agreement to sell the premium domain name "FORMS.COM".
"Forms.com captures a number of markets including the $155 Billion dollar commercial forms industry. Short, easy to remember generic domain names are considered premium by their nature and have commanded seven figure prices in the past" says Scott Neuman, President of Domain Portfolio Services.
For advertisers that try to "buy" the Forms.com niche on Google, the average cost per click is close to $20.00 and a successful advertising campaign on Google could easily spend $2,000,000 or more per year. Buying the premium domain name Forms.com would pay for itself within a year or two. In addition, Forms.com attacks a number of markets, such as, Legal, Banking, Automobile, Finance, Insurance, and Real Estate. All these markets need multipart forms or commercial forms. While printing companies will be our target companies, angel and venture fund companies and hedge fund companies may want to capitalize on the Premium Domain Name Marketplace with Forms.com, and could be customers for this domain name. Buy now as an investment and sell higher certainly comes to mind. The leasing market is also coming to a head, and leasing the domain name to a company could generate income for decades. This is a first come, first served domain name.
Scott Neuman, a domain name developer, investor and broker since the start of the domain industry in the 1990's continues "I especially like the possibilities of using left of the dot marketing with Forms.com. Left of the Dot marketing means using related market words to the left of Forms.com to form new search terms. Examples would be Commercial.Forms.com, Financial.forms.com, Legal.forms.com, or Automobile.forms.com. The subdomain name list goes on and on and the search engines eat this type of SEO marketing up. You wouldn't need to buy dozens of domain names. Owning Forms.com becomes the root for all your business form needs. The next owner of Forms.com could conceivable capture page one results on most of the search engines for all form related products. There are only two premium domain name words that come to mind in the $155 Billion dollar forms industry and Forms.com is one of them."
There are very few domain names that define the forms industry with one word like Forms.com does. Domain Portfolio Services expects that Forms.com will command a seven figure selling price by the time the offer period is over and will certainly be in the top 25 of domain name selling prices for some time to come.
Interested Parties should contact Scott Neuman for more information. Email at
sneuman@recordweb.com
or call 848-333-8899.
Email Recordweb Communications