Orion Systems Integrators, Inc. Achieves a Microsoft Gold Competency in Application Development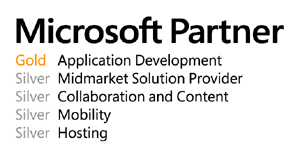 Orion Systems Integrators, Inc
. today announced it has attained a Gold Competency in Application Development, demonstrating a "best-in-class" ability and distinguishes itself within the top 1 percent of
Microsoft's partner ecosystem
.
To earn a Microsoft gold competency, partners must successfully complete exams (resulting in Microsoft Certified Professionals) to prove their level of technology expertise, and then designate these certified professionals uniquely to one Microsoft competency, ensuring a certain level of staffing capacity. They also must submit customer references that demonstrate successful projects (along with implementing a yearly customer satisfaction study), meet a revenue commitment (for most gold competencies), and pass technology and/or sales assessments.
Orion's associates include experienced Information Technology Management and Technical resources whom for over 20 years have produced a steady history of complete project life cycle implementations that include deliverables ranging from business requirement analysis, functional design, technical architecture, project planning, detailed design, programming, implementation, quality assurance and post deployment maintenance and support. The products have spanned a variety of case methodologies and broad technology areas.
"This Microsoft Gold Competency showcases our expertise in Application Development and commitment to today's technology market and demonstrates our deep knowledge of Microsoft and its products," said Sunil Mehta, President and CEO. "We plan to accelerate our customers' success by serving as technology advisors for their business demands."
"By achieving a gold competency, partners have demonstrated the highest, most consistent capability and commitment to the latest Microsoft technology," said Jon Roskill, corporate vice president, Worldwide Partner Group at Microsoft Corp. "These partners have a deep expertise that puts them in the top 1 percent of our partner ecosystem, and their proficiency will help customers drive innovative solutions on the latest Microsoft technology."
Orion is an award-winning New Jersey based Information Technology software and solutions provider with a global footprint and over 900 technology professionals. For over 20 years Orion has developed, integrated, deployed and managed IT solutions for leading financial, telecom, pharmaceutical and government organizations across the globe. Their reputation has been built on the value of their ability to leverage people, process, and technology to deliver quality solutions while putting mission-critical business requirements and rapid return on investment at the center of the solution development process.
Email Orion Systems Integrators, Inc.