Rochelle Park, N.J. Dentist Launches Interactive Website during National Children's Dental Health Month to Educate Community about Oral Health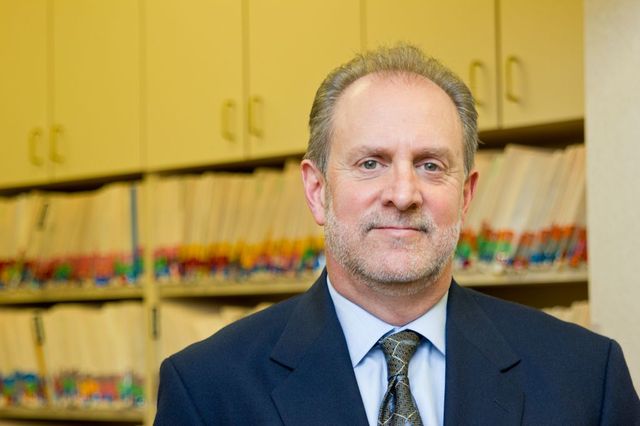 Family and cosmetic dentist, Alan L. Rubin, DMD has always believed that a well-informed patient is better able to achieve and maintain a healthy, beautiful smile. In the past, he has been an active participant in the American Dental Association's National Children's Dental Health Month, traveling to local schools and delivering presentations to help children develop good oral hygiene habits early.
This February he is continuing his service with a presentation to more than 200 children at Ridge Ranch Elementary School in Paramus, N.J., and a presentation to students at Rochelle Park's Midland School. Additionally, he will be kicking off National Children's Dental Health Month with the launch of a new, patient-focused website created by
dental website design
leader, ProSites, Inc. Dr. Rubin's practice is utilizing the website to educate children and adults on the importance of oral health. The website includes a links page with informative dental resources, as well as a frequently asked questions page to address common concerns on topics ranging from oral hygiene to the detection of gum disease.
"We want our website to be a resource for you if you have questions you're afraid to ask, or if you simply want to research a procedure or treatment more before you visit the dentist," Dr. Rubin said.
Dr. Rubin's website possesses interactive attributes including educational videos and a free Smile Analysis feature to help patients make better informed decisions about their oral health. Current and prospective patients now have access to information about Dr. Rubin's practice, helpful dental links, detailed descriptions of a wide variety of dental procedures and other informative content when they visit the website. Some of the services offered by Dr. Rubin include:
Cosmetic Dentistry
Family Dentistry
Dental Implants
The website also utilizes extensive search engine optimization techniques to reach patients and local consumers who are searching for relevant information about
cosmetic dentistry in Rochelle Park
and the surrounding Bergen County area including Paramus, Hackensack, Maywood, Saddle Brook and more.
"Good information that improves dental health is something every dentist wants to give to his or her patients. We took advantage of technology and made our information available 24/7, whether our physical practice is open or closed," Dr. Rubin said.
About Alan Rubin:
Dr. Rubin completed dental school at Boston University School of Graduate Dentistry in 1983. He is a member of the American Dental Association, Academy of General Dentistry, New Jersey Dental Association, Northern Bergen County Dental Study Club and the Vizstara Dental Implant Study Club. Dr. Rubin also is an active participant in the American Dental Association's National Children's Dental Health Month.
Dr. Rubin has been practicing dentistry since 1983 and opened his own private practice in 1986 with a focus on comfortable, quality implant, cosmetic and
family dentistry
. For more information on Alan L. Rubin, DMD, please visit the website at dralanrubin.com or call the main office at (201) 843-2278.