Internet Marketing Company Offers FREE Internet Marketing and Social Media Training eCourse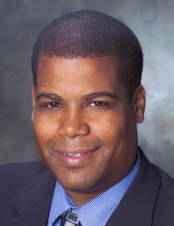 PHOENIX, ARIZONA (February 15, 2013) – Phoenix based Internet Marketing company
AKA Internet Marketing
is announcing the launch of their new Internet Marketing and Social Media course. The best news of all; it's a free course.
Company founder and veteran Internet Marketer Anthony Kirlew wrote the course and when asked why he decided to offer it for free he stated, "so much - if not all – of the information business owners need to develop a winning and profitable online marketing strategy already exists for free online. What we've done is put it together and made sure that those who were looking for it, found what they needed through our company."
The course is delivered via email and recipients receive a lesson every few days which contains insight on a particular facet of Internet Marketing and most also contain a specific strategy that the reader can implement into their online marketing campaign. The company did a soft launch of the eCourse at the end of 2012 and received great feedback from the start. Local business owner, Jackie Reitz of
JR Futures
registered for the free eCourse and was able to put what she learned to work immediately. Reitz commented, "The course made us take a second look at what was working and which areas needed work. What helped us the most was learning better ways to use keywords in our paid and organic search campaigns."
Kirlew founded his company in 2010 after working with one of the Top 5 Search Marketing Agencies as the Business Development Manager. The company was birthed out of his passion to educate and empower consumers. He stated, "ever since I started in the business back in 1999, I have always made it a goal to educate consumers. I find it troubling that in this day and age, we still have people spreading misinformation and trying to take advantage of people in our industry."
The course is a great starting point for those business owners new to the world of Internet and Social Media Marketing, especially those with limited budgets. Kirlew further remarked, "If a business owner does not have the money to market their business, this gives them an opportunity to learn some skills that they can put into action, which may lead them to getting more business that can fund a larger campaign." To register for the free eCourse, simply visit
http://www.akaim.com
and sign up from the home page.
About AKA Internet Marketing
AKA Internet Marketing is a full service Internet Marketing firm that serves emerging businesses by implementing profitable strategies such as web design, search engine marketing, and social media consulting. The company is based in Mesa, just outside of Phoenix, and serves clients all across the United States. For more information, visit their website at:
http://www.akaim.com
Email AKA Internet Marketing