RWC Windows, Doors & More Reminds Consumers to Triple-Save with the American Taxpayer Relief Act of 2012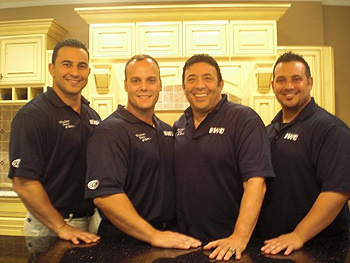 RWC Windows, Doors & More of New Jersey
is dedicated to educating their customers and that includes teaching them how to earn tax credits with the recent passing of the H.R.8 – American Taxpayer Relief Act of 2012. The passage of this Act reinstates the 25C Energy Tax Credits for the years 2012 and 2013. By taking advantage of this tax credit, consumers can triple save – save money through the tax credit, save money on energy bills, and save the planet with a reduced carbon footprint.
The tax credit can be taken on qualifying products installed by December 31st, 2013, as well it is retroactive back from January 1st through December 31st, 2012. Qualifying products include ENERGY STAR-qualified windows, doors, and skylights that are installed in any principal residence (an already existing home, not newly constructed). The installation can even be new, such as in an addition, rather than just as a replacement.
Consumers can save ten percent of the cost of the products, not including the installation/labor costs, up to $200 for windows and skylights and up to $500 for doors. The total combined credit allowed is limited to $500. However, if the credit has been claimed in a previous year, the taxpayer is not eligible. This is a substantial savings, especially considering the installation can result in perpetual savings even further down the road.
Discover more about RWC Windows, Doors & More by visiting their website at
http://www.rwcnj.com
. To learn more about saving through the American Taxpayer Relief Act of 2012, call 973-227-7123 and chat with the friendly professionals at RWC.
About:
Based in New Jersey, RWC Windows, Doors & More is a home improvement company that specializes in windows and doors, as well as kitchen and bathroom renovation. Their quality residential and commercial product offerings include a diverse range of styles and types with something to suit any design or budget. Their caring and knowledgeable staff helps educate their customers, ensuring total satisfaction. Knowing each project and customer is unique, RWC consultants cater to each client, handling every situation with the utmost care.
"Relieving Home Improvement Stress since 1959"
686 Passaic Avenue
West Caldwell, NJ 07006
(973) 227-7123
Contact Information
Eric Garcia
RWC Windows, Doors & More
Contact Us
Email RWC Windows, Doors & More