VIP Dubs Is First in the Area to offer HD Closed Captioning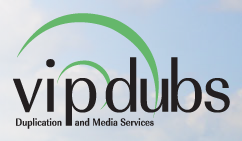 Madison, WI
– VIP Dubs, one of the leading digital post production and
media duplication
companies, is the first in Wisconsin to offer HD closed captioning with Mac Caption. This HD closed captioning program is the only one currently available that is able to comply with the Video Accessibility Act of 2010. The mandates of this law go into effect in 2013 and state that all live, near-live or pre-recorded video that is edited for Internet distribution must be captioned, if it is shown on television with captions.
Until recently, finding
HD closed captioning
for digital video was challenging. Since digital video is distributed on many different types of playback mechanisms, ensuring HD closed captioning was compatible with all of them was time consuming and expensive. Today, VIP Dubs offers HD closed captioning services for digital video at an affordable price and at one of the fastest turnaround times in the industry.
VIP Dubs is committed to providing the latest digital post production services like HD closed captioning. As video production companies work to ensure their product is compliant with all of the latest laws and regulations, VIP Dubs is continuing to expand their range of services to meet all of the industry's needs. In addition to HD closed captioning, VIP dubs provides digital mastering services, DVD authoring and captioning , CD and
DVD replication service
and duplication, and much more.
For all its HD closed captioning projects and other work, VIP Dub's clients can expect exceptional client service, commitment to meeting budgets and deadlines, and a dedicated team of professionals ready to help. No other video post-production company in the area is able to provide the range and quality of services offered by VIP Dubs at the same price. VIP Dubs is equally committed to quality and accuracy with all projects.
To request a quote for HD closed captioning, visit
www.vipdubs.com
, or call
(800) 952-1416.
About VIP Dubs:
VIP Dubs Duplication and Media Services is a thriving company with a commitment to give clients more than they expect. The nation's leading supplier of safety and compliance training videos, J.J. Keller & Associates, Inc., has chosen VIP Dubs as one of its top vendors five times in the past 12 years. VIP Dubs is a long-standing member of Media Communications Association International, serving as a Gold Sponsor of the Madison chapter, and is a member of Madison Advertising Federation.
Email Vip Dubs Duplication and Media Services