Bronx Dentists of East Tremont Dental Launch Updated Website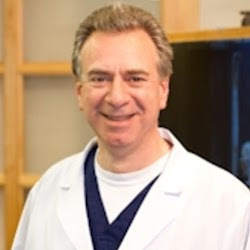 East Tremont Dental Launches New Website
February 20, 2013 - Throgs Neck, NY – The team at East Tremont Dental is pleased to announce the release of their updated website, which can be found at
www.easttremontdental.com
. Featured on the website is a wealth of information written to educate patients about a variety of topics, including the services that the Bronx dentists offer, as well as sedation dentistry techniques and reasons to choose the practice over its competitors.
The new site was created with the goal of attracting to East Tremont Dental more individuals who are interested in improving the health and beauty of their smiles through accessible, affordable dental care.
The newly updated website contains a wealth of information aimed at educating readers about the type of dental care they may need. For example, the content goes into detail about popular dental restorations like dental implants, porcelain crowns and veneers. Readers will learn about what these restorations are intended for, who might be an appropriate candidate, the placement process and the benefits and risks of treatment. By educating themselves at East Tremont Dental's new website, patients will be better prepared to discuss their unique dental needs with the dentist.
About East Tremont Dental
The East Tremont Dental team is comprised of Drs. Robert Steinberger, Sam Morhaim and Tanny Josen. Dr. Steinberger graduated from the New York University College of Dentistry and completed his general practice residency training program at Maimonides Medical Center. He is well-trained and experienced with the latest techniques and advancements in dentistry. Dr. Morhaim is East Tremont Dental's renowned periodontist. He earned his dental degree from Stony Brook University School of Dental Medicine and completed periodontal training at Boston University. Dr. Morhaim is a Fellow of the International Congress of Oral Implantologists. Tanny Josen is the pediatric dental specialist at East Tremont Dental. He graduated from the New York University College of Dentistry and trained in pediatric dentistry at Maimonides Medical Center.
The dentists of East Tremont Dental are skilled in many areas of dentistry, including pediatric dentistry in the Bronx, the placement of
porcelain crowns
,
porcelain veneers
and
dental implants
. In addition, the practice offers sedation dentistry Bronx patients several options to make their appointments go smoothly.
Schedule a Consultation at East Tremont Dental Today
If you'd like to learn more about your general, cosmetic or reconstructive dentistry options, please contact the dentists at East Tremont Dental today.
Contact:
East Tremont Dental
3875 East Tremont Ave.
Throgs Neck, NY 10465
(718) 823-3000
Email East Tremont Dental