Hanbleceya Featured On Larry King's Documentary Television Series "In View"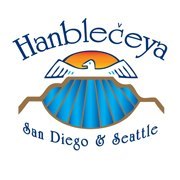 Hanbleceya, a leading treatment program for adults suffering from mental illness, will be featured on Larry King's educational documentary series "In View." The show-dedicated to educating viewers on everyday issues-features a world class production team and distinguished newscaster Larry King. In View's six-minute segment on Hanbleceya shows the carefully maintained atmosphere of the facility, broadcasts interviews with both patients and doctors, and discusses the facility's method of treating mental illness, whether it be
depression treatment
, schizophrenia treatment,
bipolar treatment
, or one of many other mental illnesses.
"Here at Hanbleceya, we focus on providing people with treatment that is both compassionate and effective," said a Hanbleceya representative. "Mental illness is a fact of life for many adults but the social stigmas surrounding it can prevent people from seeking effective treatment. We are proud to be featured on Larry King's "In View" program as an effective treatment facility that tries to remove the social stigma surrounding mental illness. We want to foster hope and provide tangible improvement to our patients so they can feel empowered and confident when they return to everyday life."
Hanbleceya provides intensive outpatient services coupled with independent, affiliated housing in both their San Diego and Seattle locations. They have extensive experience with depression treatment, bipolar treatment,
schizophrenia treatment
, and anxiety treatment. Their upscale facilities and experienced professionals foster a safe and loving environment so patients can receive effective treatment and learn how to live a happy, healthy, independent life.
About Hanbleceya
From the Sioux word meaning "quest for vision," Hanbleceya dedicates itself to providing effective and caring treatment to adults with mental health disorders. Hanbleceya was founded in 1979 by Moira Fitzpatrick, Ph. D who had personally suffered from schizophrenia as a young adult. Over several decades, Fitzpatrick created a facility dedicated both to outpatient treatment and creating a loving therapeutic community. For more information, please visit their website
http://hanbleceya.com
, call them at 877-492-5215, or join them on Facebook or Twitter.