The Upkes Group establishes "World Headquarters" & Celebrates 10 years of doing business in Clark Co., WA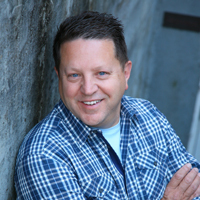 February 25, 2013 - Camas, WA business, The Upkes Group, establishes "World Headquarters" and celebrates 10 years of doing business in Clark County.
"We had outgrown the spare bedroom and meetings at the dining room table tended to be challenging" said Keith Upkes, President and CEO of The Upkes Group on his decision to relocate the company's headquarters to the Temple Financial Building in historic Downtown Camas. "It has been 10 years since the business was hatched out of a breakfast meeting with some fellow Rotarians back in 2003. Since then we have grown considerably with 2012 being our best year since inception. It just made sense to celebrate this 10 year milestone with the establishment of our headquarters office."
The TUG team loves being located in historic Camas. Although they have only been in residence a few months, to them it feels like they've always been here. Camas is thriving and they love living and working in this vibrant city.
The Upkes Group is a Business Growth Coaching and Contract CFO firm specializing in planning, coaching & financial over-site & reporting. The Upkes Group is located at 532 NE 3rd Avenue in Camas and can be contacted at
www.upkesgroup.com
.
Email The Upkes Group, Inc.