Arcadia Dental Specialists at The Ivy Institute Look to Educate the Local Community about Pain Management with an Interactive, Informative Website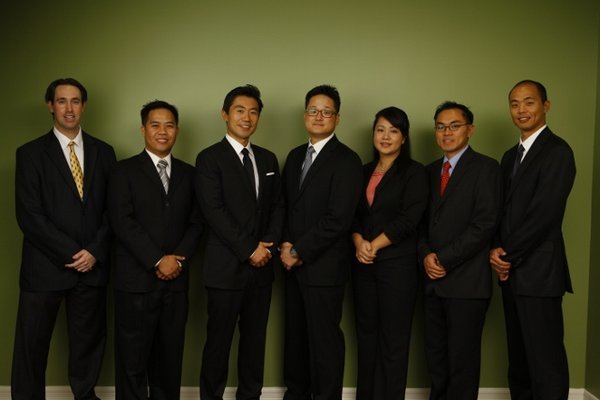 Local Arcadia dentist David Li, DMD, and the team ofdental specialists at The Ivy Institute have announced the launch of a new, patient-focused website created by dental website design leader, ProSites, Inc. The Ivy Institute is utilizing the website to educate the community on the importance of oral health. The website includes dental videos showingcommon procedures, helpful dental links,as well as detailed information regarding the practice's payment options and treatment offerings including periodontics and
endodontics in Arcadia
.
Dr. Li said, "Although procedures such as root canal therapy are widely performed on a daily basis, most patients lack a clear understanding of the nature, implications, and success rate of these procedures. At Ivy we strive to bring better transparency and understanding to more advanced procedures to our patients. This will allow better communication between our doctors and patients and improve our results."
The website also offers other attributes including a frequently asked questions page addressing common dental concerns and comprehensive information about how to treat dental pain. Current and prospective patients now have access to information about payment options, services offered by the dental pain management center, and other informative content when they visit the website. Some of the services offered by The Ivy Institute include:
Endodontics
Periodontics
Dental Pain Management
Oral Surgery
Dental Implants
The website also utilizes extensive search engine optimization techniques to reach patients and local consumers who are searching for relevant information about
periodontics in Arcadia
.
"Having a website provides us with an avenue with which to accurately present to our patients not only the type of practice and quality of our facility, more importantly it conveys to our patient our treatment philosophy. It allows patients to have exposure to our background as clinicians and educators even before they meet us. It also allows us to provide some basic information on the complex procedures patients sometimes will require," said Dr. Li.
About The Ivy Institute – Dental Specialists and Pain Management:
Established in 2002, The Ivy Institute helps to alleviate and eliminate dental pain with specialized endodontic and periodontal treatment, along with oral and maxillofacial surgery. The multispecialty practice is dedicated to providing personalized and pain-free dental treatments for all of its patients.
For more information about The Ivy Institute, please visit the website at ivydentalspecialists.com.
301 W. Huntington Drive, Suite 520 / Arcadia, CA 91007
Email The Ivy Institute – Dental Specialists and Pain Management