Pyramid Healthcare Publishes Infographic on Illicit Drug Use in Teens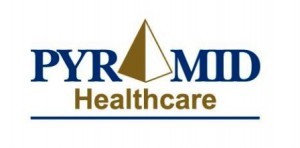 Teenagers are at a vulnerable age, and as they explore the world around them, sometimes their curiosity takes a devastating turn. By experimenting with illicit drugs and non-prescription pharmaceuticals, teens may be setting themselves up for serious long-term issues with drug use and even addiction. For parents who had not considered the dangers their children face, discovering a drug problem can come as a painful surprise. To help introduce parents and teens to the topic of teen drug addiction, Pyramid Healthcare has published an infographic detailing some of the statistics and data on
teen drug abuse
.
One statistic indicates that as the perceived risk of drug use decreases, the use of the drug increases. In a study displayed on the infographic, 12th graders from 1975 to 2011 were surveyed about their use of marijuana. The chart shows a fairly consistent trend of an inverse relationship between risk and use. This illustrates the importance of informing teens what the risks and consequences of drug use are so that they can use their best judgment if they are ever presented with the opportunity to use.
Prescription drug abuse is another concern. The most commonly abused pharmaceutical drugs are opioids (pain relievers), stimulants (ADHD treatment), and central nervous system depressants (anxiety and sleep disorder treatment). These drugs have been dispensed in increasing numbers every year over the past two decades. The number of opioid prescriptions increased from about 76 million prescriptions to 210 million prescriptions in the US from 1991 to 2010. In the same period of time, prescriptions for stimulants increased from 4 million to 45 million. These represent increases of 276% and 1125%, respectively, over a 20 year period. These dramatic increases could explain how non-medical use of pharmaceuticals has remained so high.
For teens addicted to drugs, there are many treatment options available.
Teen drug addiction treatment
can help teens work through the emotional as well as physical causes and effects of their dependency. It can also give them the guidance to regain control over their lives and build self-confidence as they overcome their addiction.
Pyramid Healthcare offers a
continuum of care for adults and adolescents
addicted to drugs and/or alcohol. Rehabilitation programs include detoxification, residential inpatient treatment, outpatient treatment for adults and adolescents as well as halfway and transitional housing and methadone/Suboxone maintenance for adults only. Added educational components for teens ensure that their mental and physical well-being won't compete with their educational goals. Group therapy, individual therapy, psychiatric assessment and life skills counseling are elements of these programs. Pyramid operates various rehabilitation programs across Pennsylvania. For more information about their programs, services or eligibility, contact
Pyramid Healthcare
or call
1-888-694-9996.