Tegile Systems' HA2800 Named 'Best in Class' by Research firm DCIG in New 2013 Flash Memory Storage Array Buyer's Guide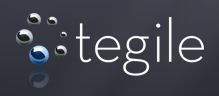 Newark, CA – February 22, 2013 – Tegile Systems, a pioneer in primary storage de-duplication in virtualized server and desktop environments, today announced it has been honored as the number one ranked array in the 2013 DCIG Flash Memory Storage Array Buyer's Guide. The Tegile HA2800 is the only product in the group to achieve a "Best in Class" rating.
The DCIG Buyer's Guide ranks, scores and contains data sheets for 34 different products from 10 different vendors. Products are scored and then ranked as "Best in Class," "Recommended," "Excellent," "Good" and "Basic" based on their score. In each product, more than 80 different features were evaluated, weighted, scored and then ranked.
"We are honored that our Zebi HA2800 Array has achieved this award and this ranking when judged among a very strong group of competitors," said Rob Commins, vice president of marketing, Tegile Systems. "Today, many new entrants in the data storage space compete with limited functionality. We are unique in that we support both block (iSCSI, FC) and file (NFS, CIFS (SMB)) in a very elegant way as well as native remote replication. It is gratifying that we have been recognized as having the most robust
Flash Memory Storage Array
in a rapidly emerging and competitive market. We continue to gain traction and market share and believe this objective recognition will further differentiate our offerings."
After an initial questionnaire of more than 85 questions was completed, participating companies' capabilities were assessed from the questionnaire and from information available in the public domain. Solutions were then evaluated for more than 275 characteristics, and weighted after conversations with end users.
Tegile was recognized for the following:
• Best balance of strengths across all scoring categories.
• Achieved ranking of recommended or excellent in five of the six scoring categories.
• Support for all evaluated VMware vSphere VAAI features.
• Large RAM cache of 192 GB.
"DCIG has invested a tremendous about of time and research to survey the top flash memory vendors to complete this Buyer's Guide," said Jerome Wendt, president and lead analyst, DCIG. "Our evaluation included talking to end users and thoroughly reviewing all products available to give our readers a clear view of the market. As a result of our research, the HA2800 clearly displayed its capabilities as evidenced by its 'Best in Class' ranking. It is for reasons like these that DCIG believes that
Flash Storage
Arrays are poised to address not only special I/O-intensive use cases like the ones mentioned above, but to begin displacing traditional storage arrays in many data centers."
Important Features and Benefits of the Zebi HA 2800 Array
Tegile's HA2800, is considerably faster than legacy HDD arrays and significantly less expensive than all solid state disk-based arrays. Featuring both NAS and SAN connectivity, the HA2800 is easy to use, fully redundant and highly scalable. Additionally, it comes complete with built-in snapshot, replication, near-instant recovery and
virtualization management
features. The HA2800 delivers superior performance and can be augmented with expansion chassis to expand capacity up to 146 raw TB and resolves the $/GB challenge other all-flash arrays cannot address. Inline compression and de-duplication are used on HA2800 allowing users to significantly reduce their acquisition and operational cost of storage. All application data is reduced – not just secondary applications, and not in a post-process manner.
Additional Resources
Visit:
http://www.tegile.com/products/zebi-storage-arrays
for more information on the HA2800.
Tegile storage arrays solutions in detail:
http://www.tegile.com/solutions
The DCIG 2013 Flash Memory Storage Array Buyer's Guide is immediately available. It may be downloaded for no charge with
registration.
About DCIG
DCIG analyzes software, hardware and services companies within the enterprise data storage and electronically stored information (ESI) industries. DCIG's target audiences includes C-level executives, IT managers, systems and storage engineers and architects, press/media, magazine and website editors, other bloggers, financial and technical analysts and cloud service providers.
About Tegile Systems
Tegile Systems is pioneering a new generation of award-winning, enterprise storage arrays that balance performance, capacity, features and price for virtualization, file services and database applications. With Tegile's Zebi line of
hybrid storage
arrays, the company is redefining the traditional approach to storage by providing a family of arrays that is significantly faster than all hard disk-based arrays and significantly less expensive than all solid-state disk-based arrays.
Tegile's patent-pending MASS technology accelerates the Zebi's performance and enables on-the-fly de-duplication and compression of data so each Zebi has a usable capacity far greater than its raw capacity. Tegile's award-winning technology solutions enable customers to better address the requirements of server virtualization,
virtual desktop
integration and database integration than other offerings. Featuring both NAS and SAN connectivity, Tegile arrays are easy-to-use, fully redundant, and highly scalable. They come complete with built-in auto-snapshot, auto-replication, near-instant recovery, onsite or offsite failover, and virtualization management features. Additional information is available at
www.tegile.com.
Follow Tegile on Twitter @tegile.