Los Angeles Periodontist, Dr. Jacob Elisha, Uses Online Web Presence to Reach Out to the Community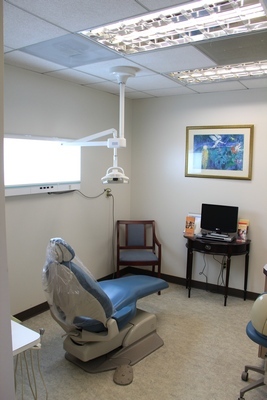 Los Angeles Periodontist and Implant Specialist, Dr. Jacob Elisha, has announced the launch of a new, patient-focused website. The practice recently launched the new website created by
dental website design
leader, ProSites, Inc. The website contains many interactive features including patient education videos and a Smile Gallery feature that helps patients make better informed decisions about their oral health. The website also utilizes extensive search engine optimization techniques to reach patients and local consumers who are searching for relevant information about what to expect from a
Los Angeles Periodontist
.
"Here at Dr. Jacob Elisha's Southern California Implant Center, we discovered that many of our patients first visit our website for information and just to get an idea if dental implants are for them," says Dr. Elisha. "Then they come to their visit with knowledge of what dental implants are and how they can benefit from them."
Current and prospective patients now have access to information about providers, educational videos, before and after photos of dental procedures, and other informative content when they visit the website. Some of Dr. Elisha's services include:
Periodontal Disease Treatment
Dental Implants
Gum Grafting
Gummy Smile Correction
Dr. Elisha is also utilizing his website to educate the community on the importance of finding a well-trained Implant Specialist when it comes to getting
dental implants in Los Angeles
. The website includes a Choose your Surgeon page with an informative question and answer section as well as a Referring Doctors page which makes it really easy for general dentists to connect with Dr. Elisha for Periodontic consults.
"Our website clearly outlines the reasons why our dental practice is the office of choice to have your dental implants placed. Our level of expertise and experience combined with our price point is what attracts many of our patients," says Dr. Elisha.
About Dr. Jacob Elisha:
Dr. Jacob Elisha graduated from UCLA School of Dentistry where he received his doctorate in Dental Surgery in 1988. His passion for the dental field dates back as far as he can remember. In addition to helping his patients overcome periodontal disease, Dr. Elisha enjoys placing dental implants and has placed more than 10,000 over the past 25 years. Dr. Elisha is known by his patients for caring about their comfort and general well-being. He utilizes relaxation techniques, including sedation dentistry options, when requested. His Los Angeles dental practice also researches all products before using them on their patients. The practice chooses quality materials with years of research behind them. To find out more about Dr. Jacob Elisha and his practice, check out his website at socalimplants.com.
Email Jacob Elisha, DDS, Inc