Avalon Waterways to Introduce Three More "Suite" Reasons to Cruise Through Europe in 2014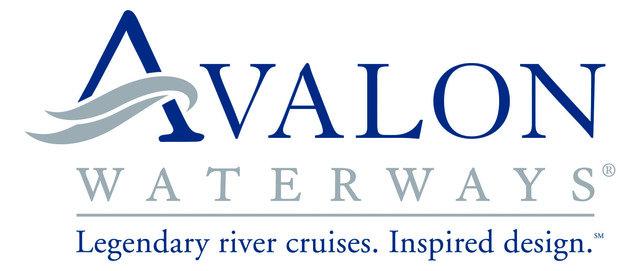 Cruising with Avalon Waterways (
www.avalonwaterways.com
) will become an even more "suite" experience in 2014. Thanks to the overwhelming response Avalon's Suites Ships have received, next year the river cruise ship company will unveil three more award-winning Suite Ships: The Avalon Poetry II, Avalon Illumination and Avalon Impression.
The addition of these ships, plus two new
Suite Ships
scheduled to be unveiled this spring (Avalon Artistry II – April; Avalon Expression – May) – which are nearly sold out – will bring the fleet's Suite Ship total to eight (adding nearly 10 percent more capacity to aid in Avalon's exponential growth).
Each suite on all eight Suite Ships features the industry's only Open-Air Balcony®, providing travelers a combination of the largest windows available with a sliding glass door that opens wide at 7-feet, plus a spacious seating area. With a focus on bringing the beauty of Europe inside, Avalon's Open-Air Balconies can be enjoyed any hour of the day, year round, adding considerable comfort to the overall guest experience without taking space away from the room.
Honoring its commitment to provide the newest, roomiest and "viewiest" staterooms in Europe, Avalon's Suite Ships boast two full decks of suites. "Eighty percent of the rooms on our Suite Ships are 200-square-foot Panorama Suites or 300-square-foot Royal Suites," said Patrick Clark, managing director of Avalon Waterways. "And our smallest stateroom in the fleet is still a very comfortable, 172-square-feet. No other European river cruise line can say this."
A Panorama Suite on Avalon's Suite Ships comes fully appointed and ready to deliver the very best of river cruising. "On our ships, cruisers discover they can really 'live' in the remarkably large, indoor/outdoor living space we provide, which is 30 percent larger than the industry standard," said Clark.
In 2014, Avalon's Suite Ships will offer cruisers eight times the options to see and experience Europe – on the Danube, Rhine and Main Rivers.
ABOUT AVALON WATERWAYS
Award-winning Avalon Waterways offers travelers the youngest, most innovative fleet of ships in Europe, China, Southeast Asia, Egypt, the United States and the Galápagos. Our travelers have inspired us to utilize nearly 85 years of travel expertise to design the best river cruise experience possible. We've taken everything special about river cruising and made it even better-down to the last detail. Our views are panoramic and spaces large and inviting; comfort is king and dining both personal and flexible. And, thanks to our partnership with Globus, our itineraries are legendary. By design, Avalon cruisers are privy to all-inclusive access to a destination, including guided sightseeing in every port, VIP entry into key destinations and unparalleled cultural immersion and storytelling thanks to highly skilled Cruise and Tour Directors. In addition to countless trade accolades, Avalon Waterways has garnered some of the industry's most prestigious honors: Among them, the river cruise company was voted the Best River Cruise Line in 2010 by Cruise Critic editors, among the top 5 river cruise lines in Travel + Leisure's 2011 and 2012 World's Best Awards and Condė Nast Traveler's 2011 and 2012 Reader's Choice Awards; the river cruse line was also chosen as the "Best Value in River Cruising" by Arthur Frommer's Budget Travel. Avalon Waterways is part of the Globus family of brands.
Consumers can book an Avalon Waterways vacation or request brochures by visiting a preferred travel agent or by calling the following toll free number: 1.877.380.1535. For more information, please visit
avalonwaterways.com
or Like us on
Facebook
.