Newport Beach Plastic Surgeon Dr. Siamak Agha Launches Updated Website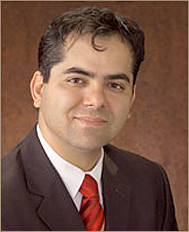 Board certified plastic surgeon Dr. Siamak Agha is pleased to announce the release of his latest website, located at
http://plasticsurgerybodycontouring.com
. The updated website is a comprehensive resource for current and prospective Orange County plastic surgery patients.
Dr. Agha's latest website features a more intuitive navigation to help patients get the information they need faster and easier than ever before. Patients can browse through the many procedures that Dr. Agha performs, including
breast augmentation
, tummy tuck, facelift, brow lift and more. On the website they will find in-depth information on each procedure, including candidacy, benefits, risks and procedure steps. This information will help patients become educated about their options prior to an in-office consultation.
Website visitors can also get to know Dr. Agha, including his education, professional training, honors and awards, and surgical experience. The website's inclusive before and after photo gallery also gives patients a glimpse at the kind of results that are possible under the care of Dr. Agha. Finally, the website is valuable to current patients who can download intake forms, read up on financing information and browse through other patient resources. Dr. Agha hopes that the improvement of his website will attract more
plastic surgery Newport Beach
patients, and serve as an extension of his office location.
More about Dr. Siamak Agha
Dr. Siamak Agha is a board certified plastic surgeon who has more than a decade of experience providing aesthetic treatments to patients throughout Newport Beach and Orange County. Over the years, Dr. Agha has earned a reputation as a top breast and body contouring surgeon. He performs a range of procedures, including breast augmentation, liposuction and tummy tuck. In addition, he is a talented facial plastic surgeon, performing
facelift
, browlift and
nose surgery in Newport Beach
. To learn more or to schedule a consultation, contact Dr. Agha's practice today at 944-644-2442.