Jacksonville Dental Practice, Smiles by Shields, Turns toward Online Education to Reach Their Patients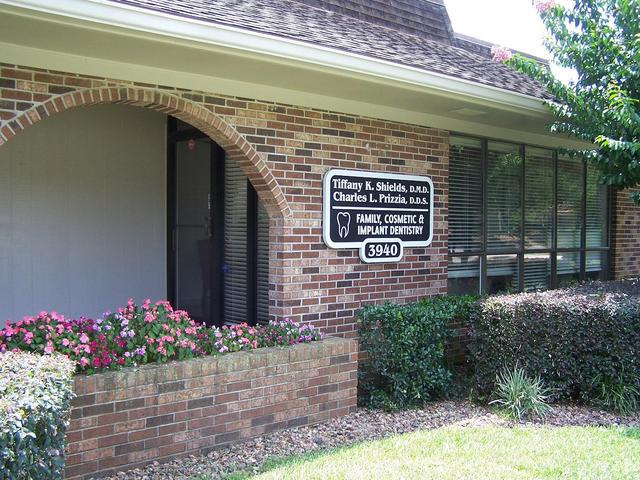 Jacksonville dentists, Tiffany K. Shields, DMD, and Charles L. Prizzia, DDS, have announced the launch of a new, patient-focused website. The practice is utilizing the website to educate the community on the importance of oral health, especially as it relates to overall health. The website includes a news page with the latest news articles and video links.
"With all of the new techniques and products available in today's dentistry, some people feel the importance of knowing about these products or techniques before they schedule an appointment. Our website gives them the latest products and techniques available in our office with clear and concise information to help our patients understand the wide array of treatment options available," said Dr. Shields.
The website possesses many instrumental attributes including a smile analysis to help patients appraise their smile and to make better informed decisions about their oral health. Current and prospective patients now have access to information about the dentists, detailed explanations of procedures, before and after photos, and other informative content when they visit the website. Some of the services offered by Smiles by Shields include:
CEREC- One day crowns that are known for their strength and biocompatibility
Cosmetic Dentistry
Family Dentistry
Invisalign
The website also utilizes extensive search engine optimization techniques to reach patients and local consumers who are searching for relevant information about specific
Jacksonville cosmetic dentistry
services.
"Because everyone does not work the regular 8-5 hours, many people want to find out information about the office and what services are available as well as what hours we are open without needing to stop work to find out or needing to place a phone call to find out. So, it is a convenient method of providing our patients with an avenue of information that they can use on their own, empowering our patients to make decisions that are best for them," said Dr. Shields.
About Smiles by Shields:
Dr. Tiffany K. Shields was born and raised in Jacksonville. She earned her Bachelor's degree in Microbiology & Cell Science. She then continued her education at the University of Florida College of Dentistry, where she earned her dental degree and graduated at the top of her class.
Dr. Charles L. Prizzia earned his Bachelors of Science degree in Microbiology from Southern Illinois University. He continued on to earn his Doctor of Dental Surgery degree from the Medical College of Virginia. He then served in the United States Navy and was stationed at the Naval Air Station in Jacksonville, FL.
For more information on Smiles by Shields or services such as
Jacksonville Invisalign
, please visit the website at
www.smilesbyshields.com
.
3940 San Jose Park Drive
Jacksonville, FL 32217