Lear Capital Announces "Give to Heroes" Drive to support the Medal of Honor Foundation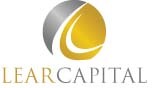 Lear Capital (
www.learcapital.com
) is pleased to announce its support of The Congressional Medal of Honor Foundation and its broad range of educational initiatives designed to increase awareness of the esteemed medal and its beloved recipients. The Congressional Medal of Honor is the highest military award bestowed by the United States for valor in combat. It recognizes heroism and daring … and reflects the deep gratitude and profound debt of a nation.
The Congressional Medal of Honor Foundation is committed to educating future generations about the values of courage, selfless service, and patriotism as demonstrated by the select heroes who have earned what is considered America's greatest commendation … and Lear Capital's "Give to Heroes" campaign (
www.givetoheroes.org
) has been designed to support those efforts.
The Medal of Honor is specifically awarded for … "Conspicuous gallantry and intrepidity at the risk of his life above and beyond the call of duty while engaged in an action against any enemy of the United States," and recipients have clearly put their love of country before their lives. Whether rescuing pinned down Marines in Iwo Jima, repelling German counter-attacks in Northern France, extracting wounded comrades in South Vietnam, or saving fallen brothers in Northeast Afghanistan … the medal honors extraordinary men, having carried out extraordinary acts. Many persevered while gravely wounded, continued to fight while wildly outnumbered, saved lives despite punishing conditions, or simply held their ground until their ammunition and their lives ran out.
The Medal of Honor recipients all share a moment, an action, and a deed where they pushed the bounds of human endurance, defied the odds of individual survival, and embraced the very notion of valor. Through various scholarship and educational outreach programs, The Medal of Honor Foundation is dedicated to preserving the compelling narratives of these honored men. With the support of Lear Capital's "Give to Heroes" initiative (
www.givetoheroes.org
), the Medal of Honor's legacy can be perpetuated for generations to come by providing critical funding for Character Development and Scholarship programs for students across the country.
Lear Capital (
www.learcapital.com
) has been America's Precious Metals leader since 1997 helping customers diversify their portfolios with bullion, premium rare coins, and by adding physical gold and silver to an existing IRA account. For investors looking to realign their asset allocation, maintain an aggressive hedge against global volatility, or secure tangible retirement protection, Lear Capital has a plan. They provide a personal account representative, a secure ordering environment, and a "real-time" investment relationship that keeps customers abreast of spot pricing, precious metals news, and economic events that impact savings and retirement accounts.
To support The Congressional Medal of Honor Foundation and to help secure the legacy and oral memoirs of America's heroes, please visit Lear Capital at
www.learcapital.com
or go directly to
www.givetoheroes.org
Email Lear Capital Marketing