Advantage Consumer Credit Counseling Service is now licensed in North Dakota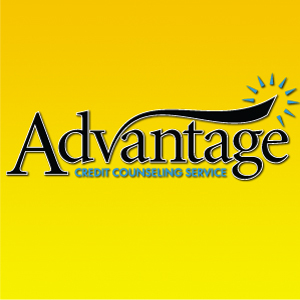 Advantage Consumer Credit Counseling Service is pleased to announce that they have recently been licensed and approved to provide free consumer credit counseling, along with debt management services in North Dakota. Advantage CCCS is a qualified and reputable non-profit consumer credit counseling agency that helps individuals by providing them with free debt and credit counseling, a debt management program (DMP), bankruptcy education courses, housing counseling, and much more. Advantage CCCS has been helping consumers with their financial issues since 1968.
Non-profit Consumer Credit Counseling services allow individuals to work with a certified and trained credit counselor who will educate the consumer on how to manage a monthly budget and how to use credit wisely. If consumers meet certain qualifications, then customer service representatives within the organization will work with the creditors to discuss modified monthly payment plans that work for both the consumer as well as the creditor. The DMP proposals that are sent out to the creditors must be approved by both parties before the consumer can be accepted onto the debt management program (DMP). There are certain guidelines and rules that are already set in place that the organization must follow when dealing with each creditor. If a DMP proposal gets accepted, that usually means lower interest rates and no more hidden late fees for the consumer. This will help the consumer pay off their unsecured debt at a much faster pace.
Individuals who are plagued by their unsecured debt should recognize that they are not alone and that there is free professional help out there for them. With the rapidly declining economy in America today, Advantage CCCS offers free and confidential debt relief advice thru their credit counseling session and they work with the individual to help them move towards becoming debt free. Advantage Consumer Credit Counseling Service is now available to provide these same expert services to consumers living in the great state of North Dakota who are having trouble handling their unsecured debt.
All About Advantage CCCS -
Advantage Consumer Credit Counseling Service has been educating and counseling individuals about realistic monthly budgeting, personal money management, and the sensible use of credit since 1968. The Agency's services help to financially empower consumers and ultimately help to better their lives by assisting them with becoming debt-free. Advantage has six locations in Western and Central Pennsylvania. The Agency offers financial education, credit counseling, housing counseling, pre-filing bankruptcy counseling, pre-discharge bankruptcy education, and credit report review sessions.
For additional information on all of their services, class schedules, and the states serviced please go to their website at:
www.advantageccs.org
or call them toll-free at 866-699-2227.
Advantage Consumer Credit Counseling Service is a long time member of the National Foundation for Credit Counseling (NFCC), a certified housing counseling agency by the United States Department of Housing and Urban Development (HUD), and also a member in excellent standing with the Better Business Bureau (BBB).
Email Advantage Credit Counseling Service