Lin & Valdez L.L.P. Hires Pakistani Law of Counsel: Azhar Chaudhary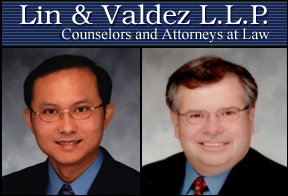 Huston, TX
– Lin & Valdez L.L.P., a leading group of immigration attorneys, is pleased to announce the addition of Pakistani Law of Counsel, Azhar Chaudhary to its team of
H1 visa
, L1 visa and E2 U.S. visa experts. Chaudhary is a specialist in international migration, and holds a highly acclaimed Certificate in Refugees and Humanitarian Emergencies from Edmund A. Walsh School of Foreign Service for his work in assisting clients with H1 visas, L1 visas and E2 U.S. visas.
"I am honored to join a team of such experienced and knowledgeable immigration law professionals," said Chaudhary. "I look forward to working with my colleagues at Lin & Valdez to help our clients secure H1 visa,
L1 visa
and E2 U.S. visa, quickly, and with limited interruption to their daily life and work. Our combined legal experience and understanding of immigration law is a great asset to our clients."
Chaudhary graduated from the prestigious Yale University, and received his professional doctorate in law from Georgetown University Law Center in Washington, DC. His previous career highlights include Supreme Court Institute, where he worked with other immigration law attorneys on cases brought before the United States Supreme Court. His expertise in H1 visa, L1 visa and
E2 US visa
comes from his time at the Center for Applied Legal Studies, where he helped attorneys and clients with preparation of refugee and asylum cases before the Immigration Court in Baltimore, MD.
As a naturalized Pakistani-American, Chaudhary has a unique and personal understanding of the challenges immigrants face. He is committed to providing the best legal services and advice for his clients looking for H1 visa, L1 visa or
E2 visa
. Due to his exceptional education and experience, Chaudhary is capable to take on complex immigration cases to expedite his clients' naturalization or visa process. In fact, Chaudhary is the recipient of the Pro-Bono Pledge Award for Exceptional Immigrant Community Service from the Office of the Public Interest and Community Service at Georgetown Law.
To schedule a consultation with Azhar Chaudhary or another immigration law specialist, visit
http://www.linandvaldez.com/
, or call 1-800-281-7400, in the US, and +1 713-339-4200, internationally.
About Lin & Valdez L.L.P.:
Composed of extensively trained and experienced attorneys, Lin & Valdez offers a combined fifty years of experience in legal practice to serve clients worldwide. Headquartered in the booming southwest area of Houston, Texas, we are located in one of the most ethnically diversified cities in the world. People, having lived in this country, entrust to us their civil, family, bankruptcy, criminal, personal injury and estate planning matters. With the diversified practice of law in different areas, we provide a high quality legal service to meet the needs of our clients, domestically and internationally.
Email Lin & Valdez L.L.P.