Live Your Career, Career Cat now available in the Google Play Store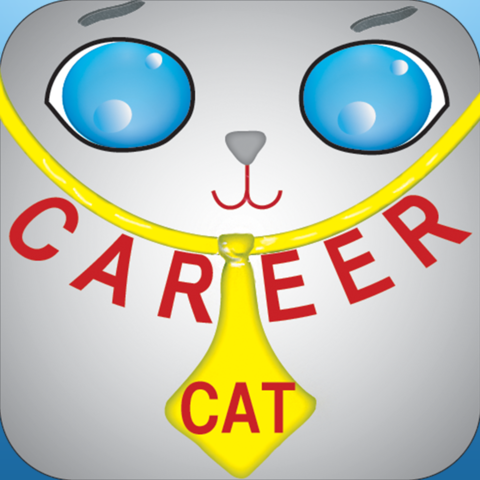 Brooklyn, New York - A&G Connection LLC is pleased to announce their refreshing, unique career interest search app that has been approved for release in the Google Play Store. Career Cat is a user-friendly, exclusive app that enables users to discover new careers within the palm of their hands. Choose your category of interest and desired education level and get introduced to a plethora of careers that will ease your fears before starting your new career path.
The Career Cat app, offers a journey to search for careers by asking the users to select the job interests that capture their attention. Initially, the users choose the categories and then pick their desired education level. After the users select their interests, they are introduced to a selection of jobs along with their salaries and detailed descriptions.
One of the main features of Career Cat is the simplicity and the minimal effort of navigating through different careers and receiving an "insider's look" of any career description. Many users may wonder what skills are needed to become a programmer or the typical days of a petroleum engineer and a curator.
Feature Highlights:
Simple, user-friendly interface
Over 340 popular and "hidden gem" career positions from twelve categories
Average salaries according to current national statistics
"Insider's look" job descriptions
"In this society, many folks are confused about the kind of careers that are available to them and the other folks obtain degrees and pursue fields that they are not interested in," said Alex Jeffrey, CEO of A&G Connection LLC. "Our goal is to offer the ability to anyone to explore other kinds of professions and to prevent anyone from making career mistakes. I know a lot of career changers can agree that changing professions is very expensive. They have to acquire new skills while maintaining their current job so they can still take care of their families and make ends meet."
Device Requirements:
iPhone, iPad, iPod touch and Android devices
Requires iOS 6.0 or later & Android 2.1 and later
7.5 MB (iOS) 1.09 MB (Android)
Pricing and Availability:
Career Cat is currently free (or equivalent amount in other currencies) and available worldwide exclusively through the App Store and the Google Play Store. Please visit A&G Connection online for more information about their services.